And what fun in Model Railroading if the layout is confined to one space? Well there is a lot less hassle setting up a permanent layout, but that's another subject.....
These are shots from Modular layouts I have seen around Colorado.
Click Photos to enlarge.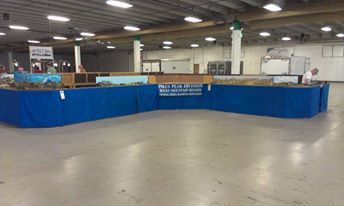 Pikes Peak Division NMRA setup during the September 2013 TECO.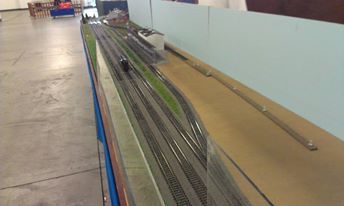 Icing house modules, still WIP as of the Sept 2013 TECO show.
Proto 2000 SW8 running around the NMRA modules with a short train in tow.
Mopac GP15 on the Colorado Springs Division NMRA modular layout.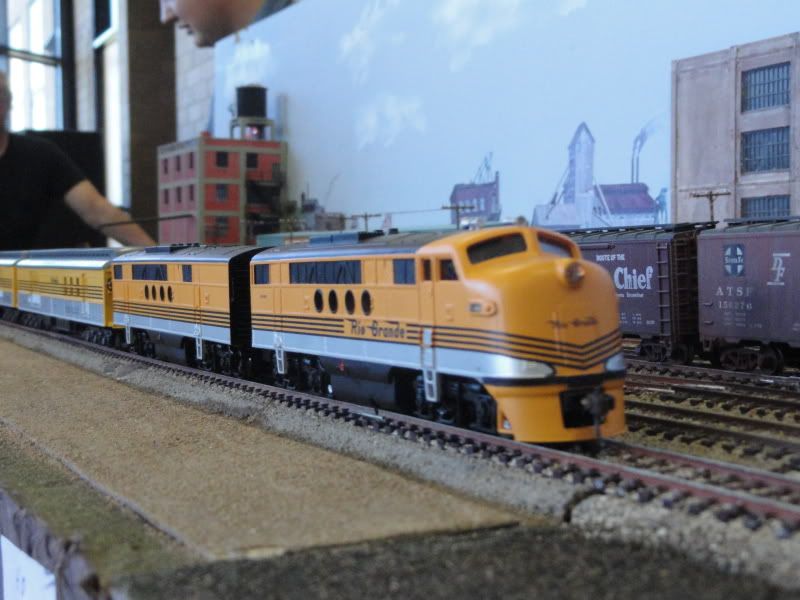 The Royal Gorge on the COS NMRA layout. In memory of Bill Poley, the owner of this set, he passed away in mid 2013, 2 years after this photo was shot.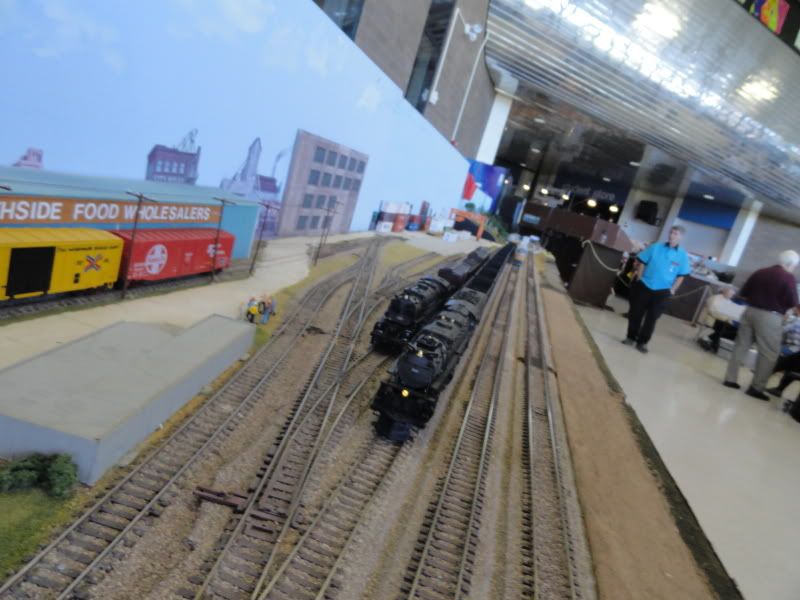 Grande Motive power on the COS NMRA Layout.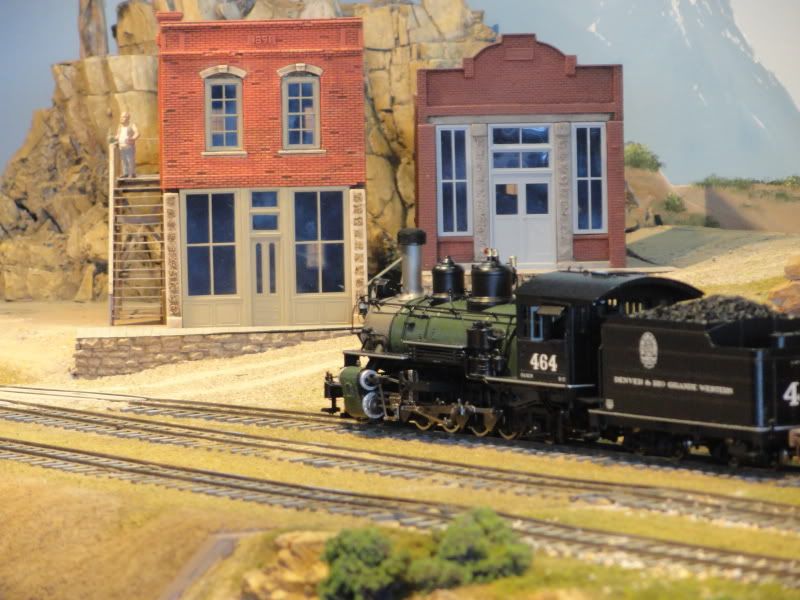 K-27 on the Slim Rails Modular layout