Of course, what model railroader doesn't railfan in the real world? Here are pictures and videos from some of my railfanning trips.
I definitely don't count as what you would call a foamer, I tried that whole thing of sitting by the tracks and waiting for a train once, that got old REALLY fast. I usually only railfan with a group or if I happen to catch something while I'm doing something else. 
Click Photos to enlarge (If you haven't figured that out already)
An NS Manifest rolling through Albany, Ohio.
Another NS Manifest rolling under an Ex-N&W Signal bridge in Portsmouth, Ohio.
Two NS engines sitting nose to nose in Nitro, West Virginia. 
A CSX Manifest in Columbus Ohio.
One of my favorite pictures from the club, three of my close friends in the foreground watching a CSX coal train cruise by.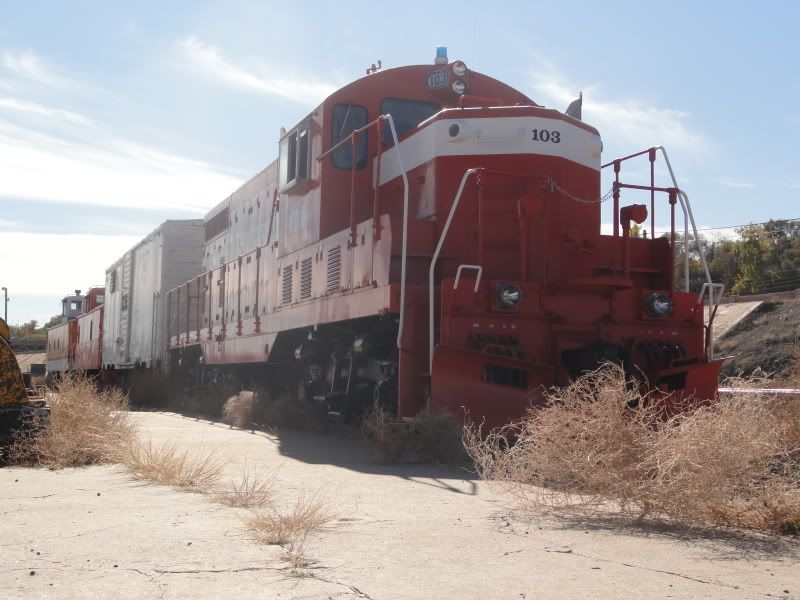 GP7 at the Pueblo Railroad Museum.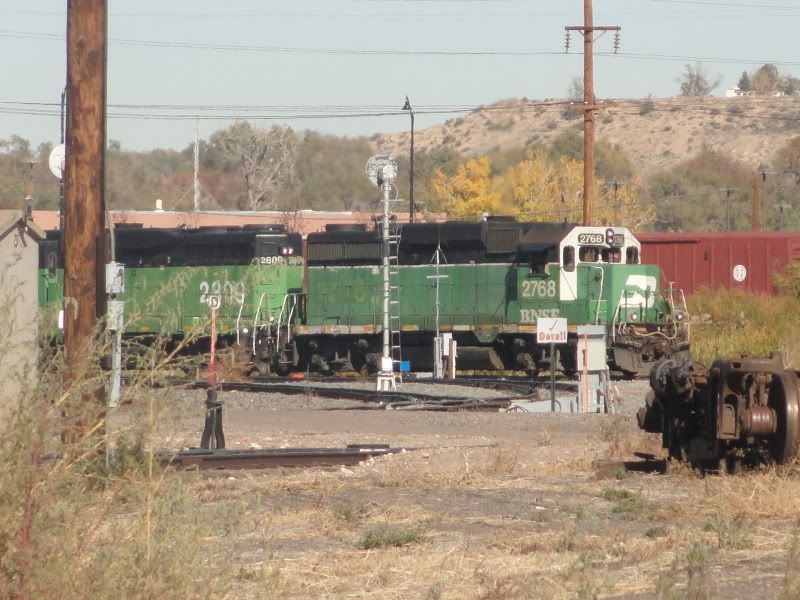 BNSF Geeps at Pueblo.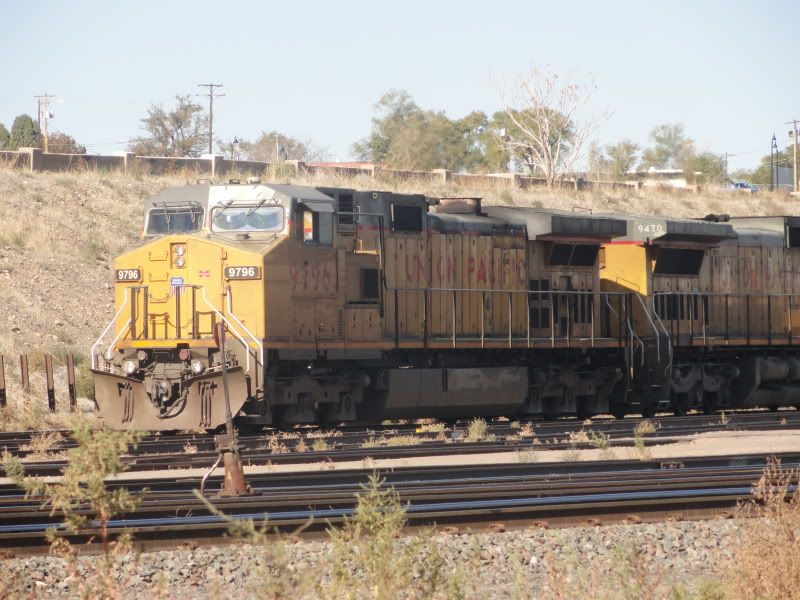 UP GE's at Pueblo ready to depart with a MOW ballest train.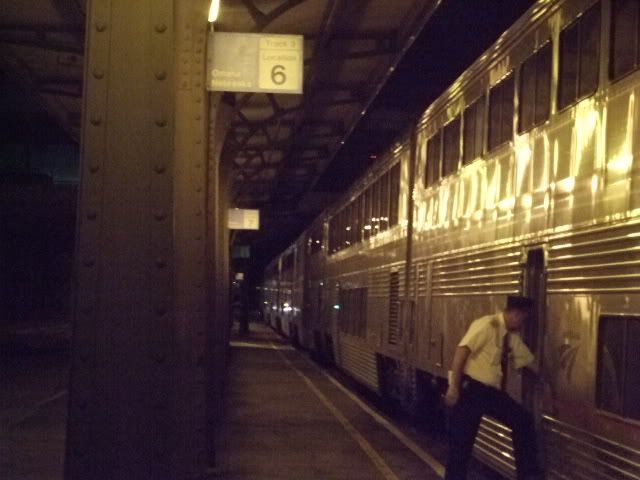 The California Zephyr during its Stop over in Omaha, Nebraska.
Crew stretching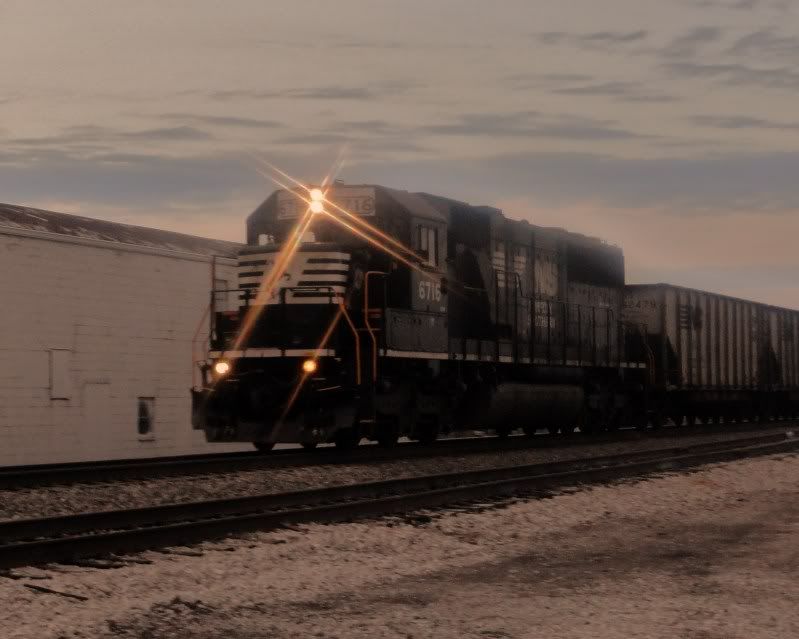 NS SD50 near Marion, Ohio.
An NS Stack train streaking by at the same place.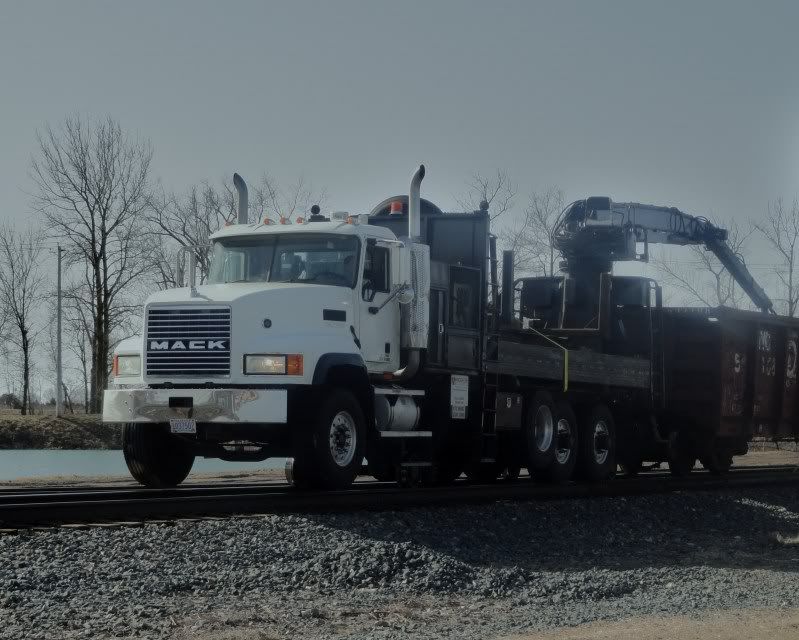 A railtruck at Deshler, Ohio.
CSX autoracks at North Baltimore, Ohio.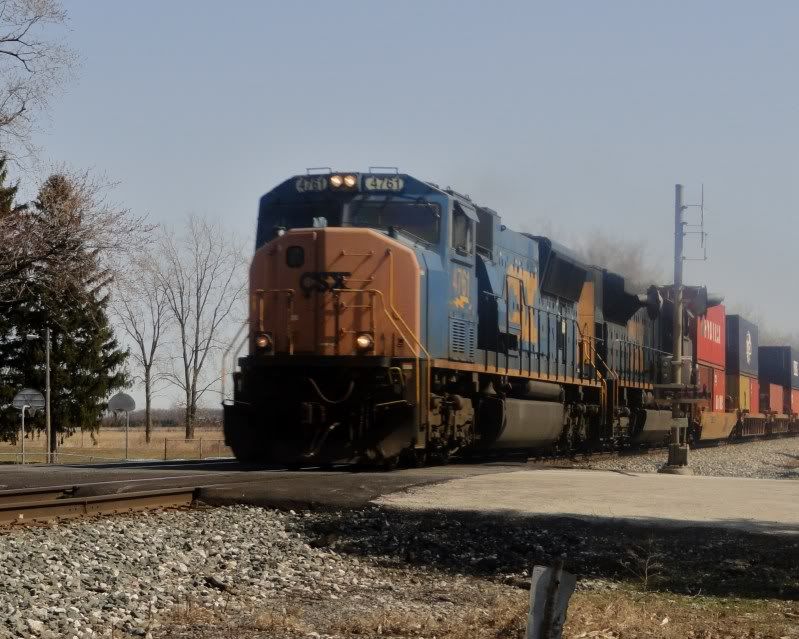 CSX Stack near Galatia, Ohio
CSX stacks at Fostoria, Ohio.
CSX AC6000 #600 at North Baltimore, Ohio. If only that ice machine wasn't in the shot....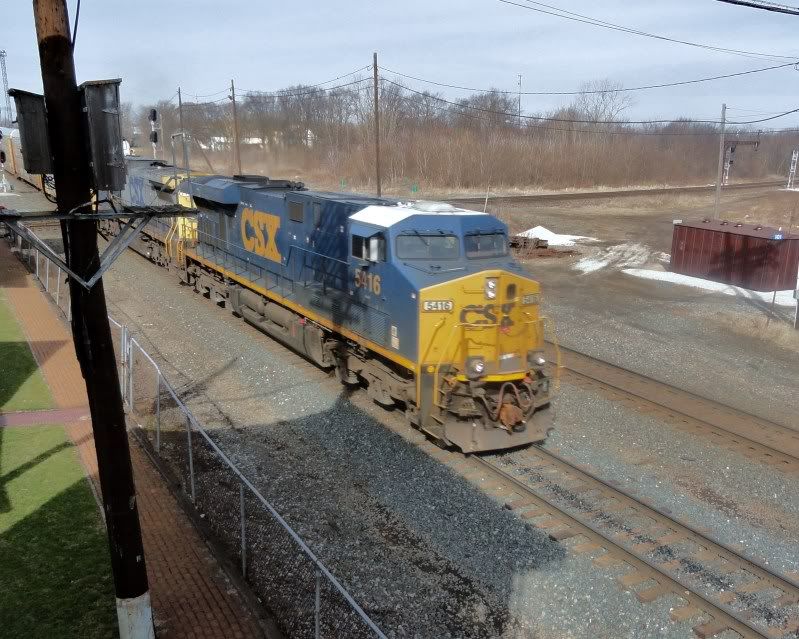 Even more CSX at Marion, Ohio.
CSX autoracks at Marion.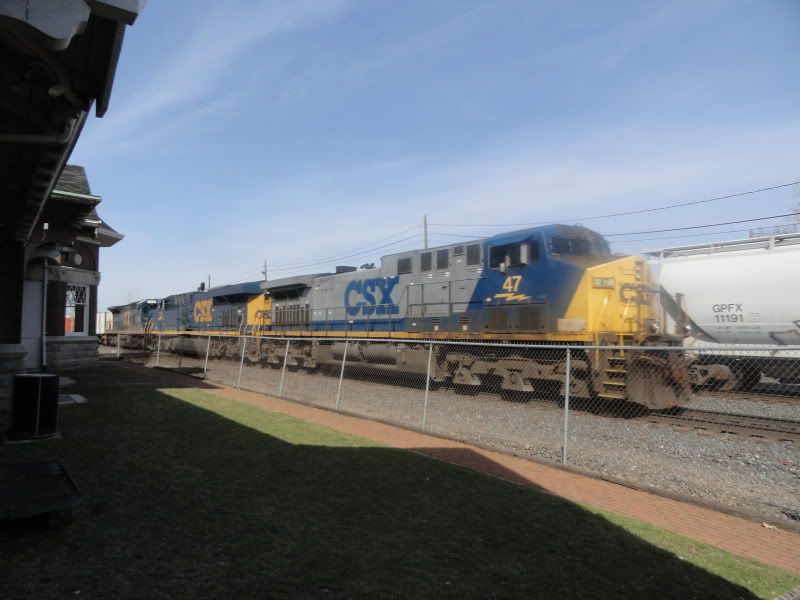 CSX piggyback at Marion.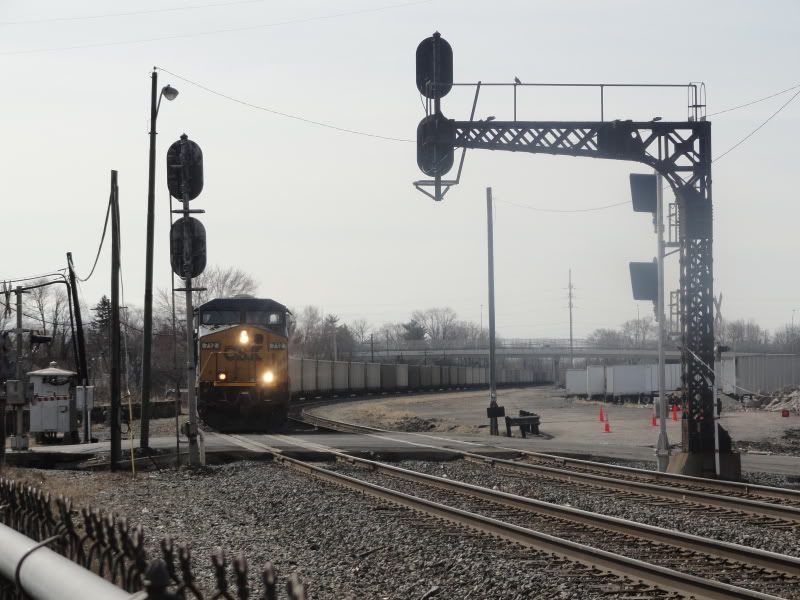 CSX coal at Marion.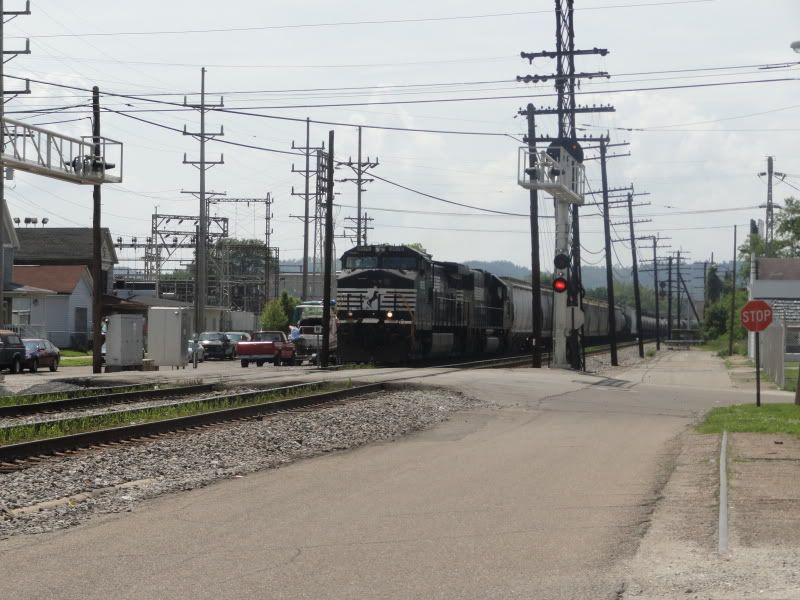 NS Manifest approaching the Portsmouth yard.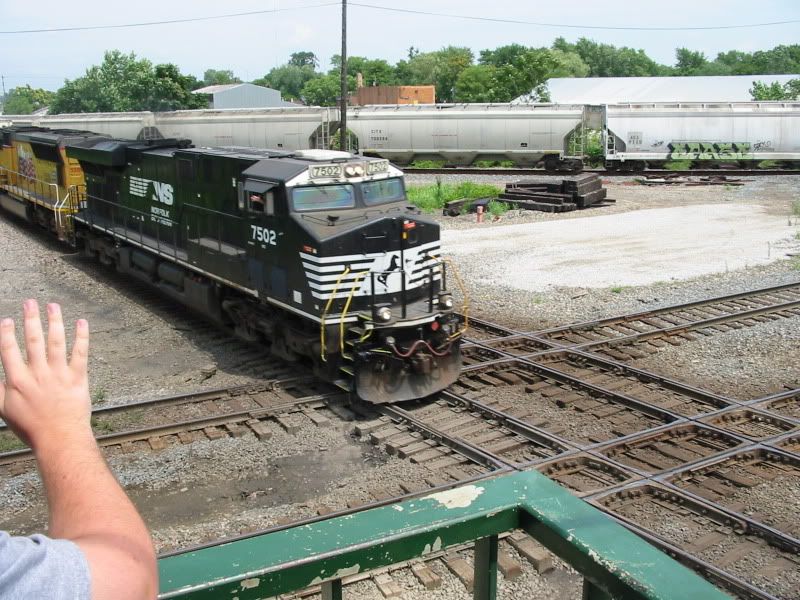 NS manifest with UP power at Marion, Ohio.
NS high rail at Marion.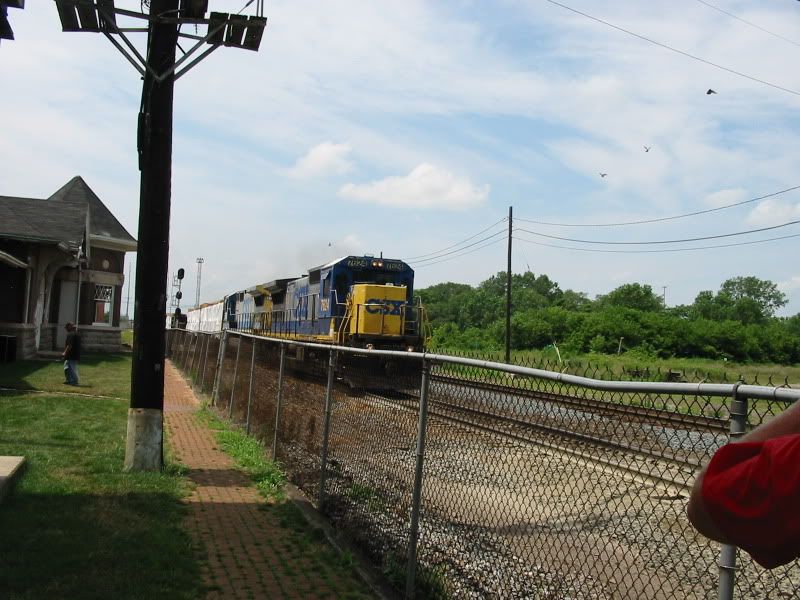 CSX at Marion.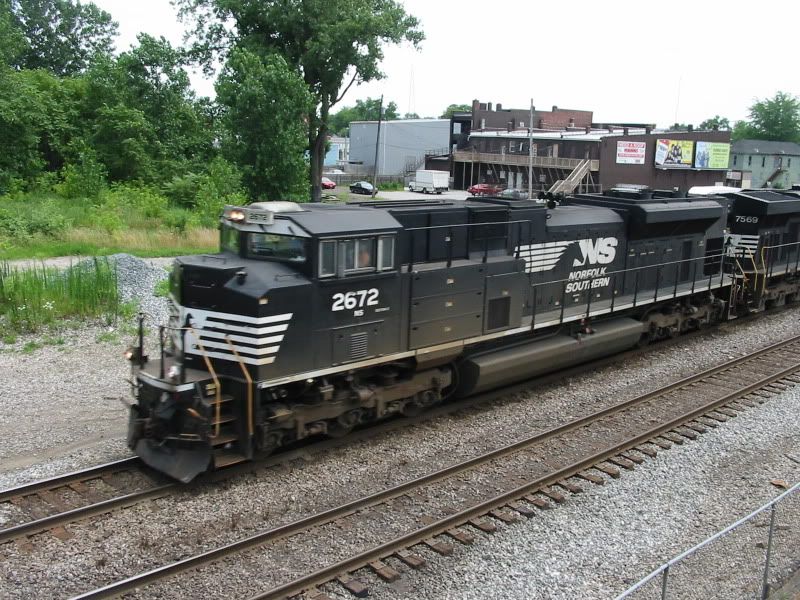 NS SD70ACe at Marion. Shot from AC Tower.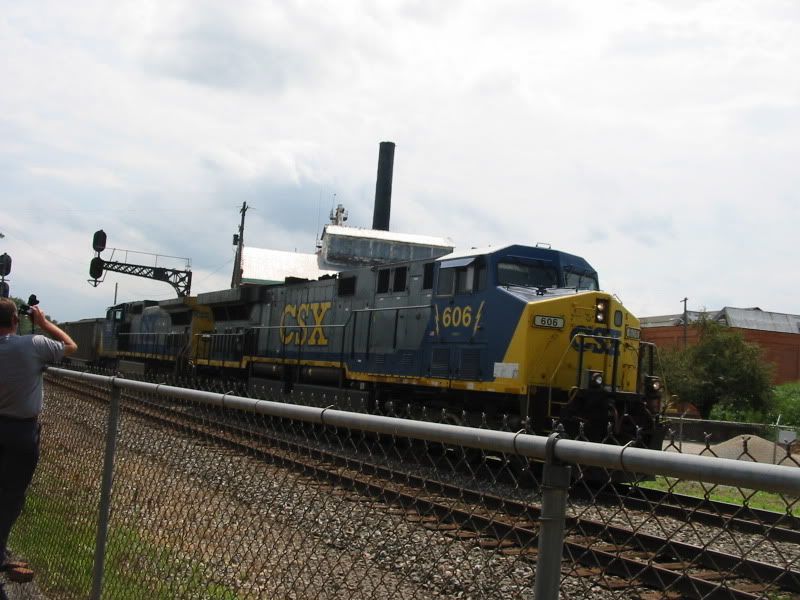 CSX coal train at Marion, with the old Marion Steam Shovel Company behind it.
NS Manifest, Once again with UP power. 
Another CSX coal train. Marion Steam Shovel company on the right.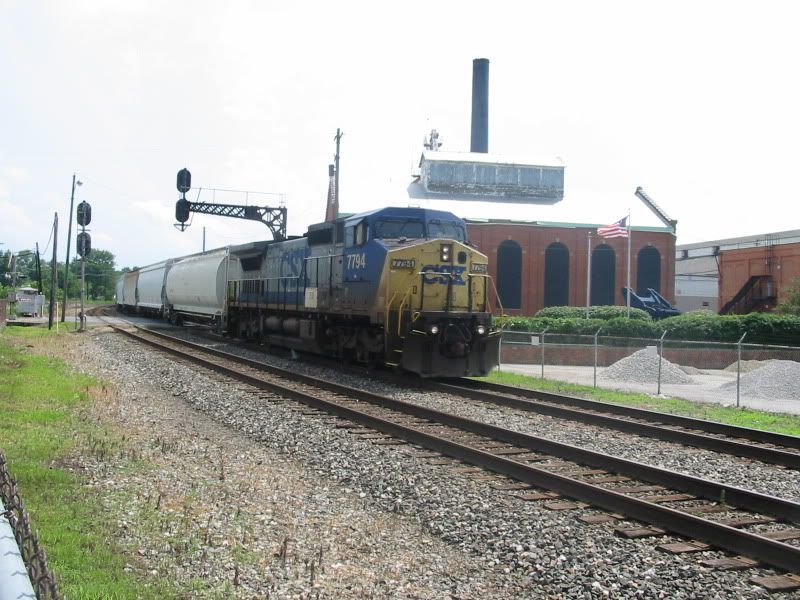 CSX manifest at Marion. Notice the bucket just below the american flag, that's reminiscent of the marion steam shovel company.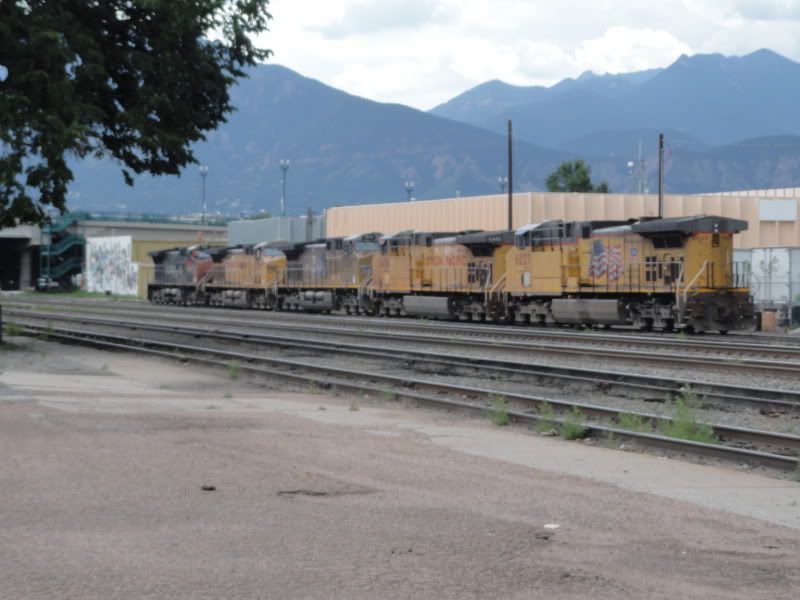 UP motive power staged in Colorado Springs.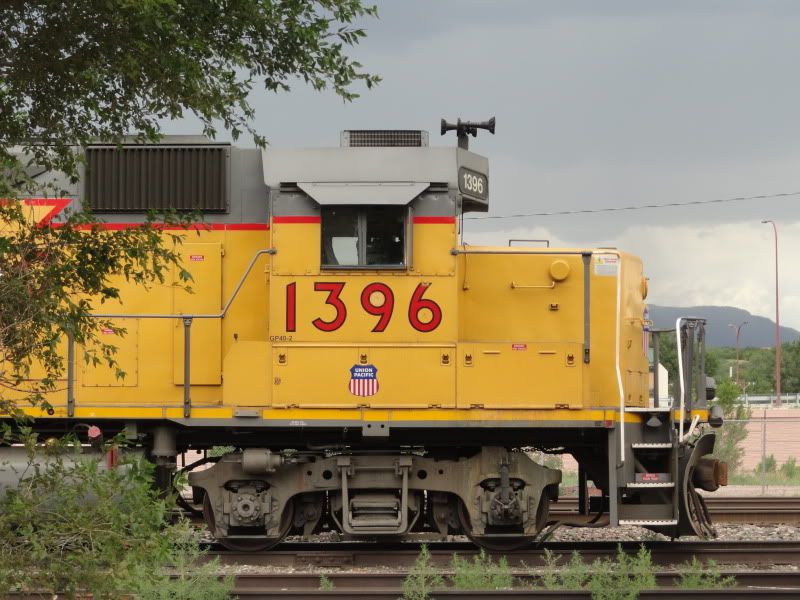 For a good chunk of 2011, UP 1396 was the switcher in Colorado Springs. One of 3 GP40P-2's built for SP, and one of 2 to currently survive.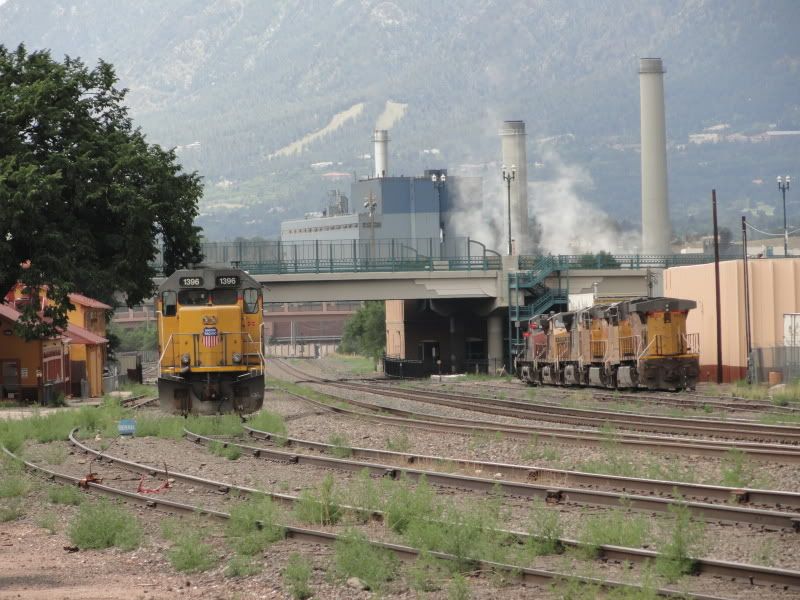 Looking down the yard towards the power plant. Ex-DRGW depot visible just to the left of #1396.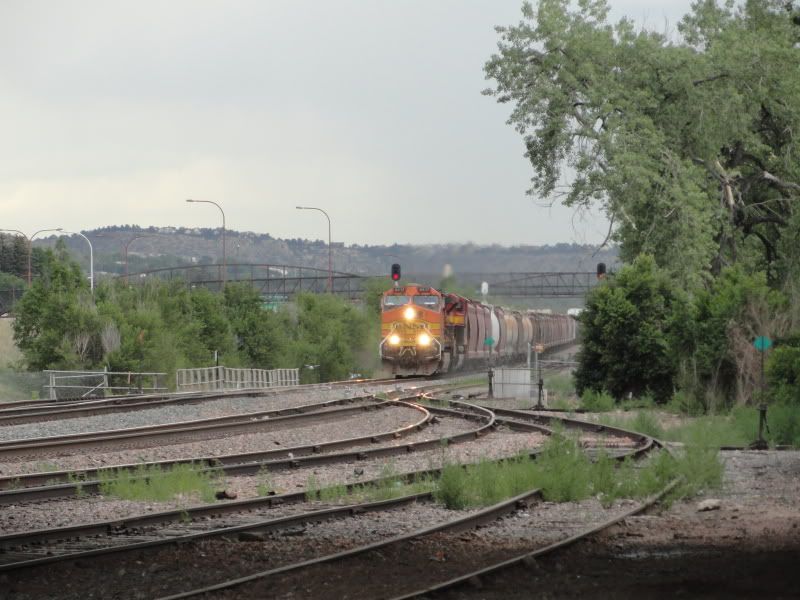 BNSF manifest approaching from Filmore.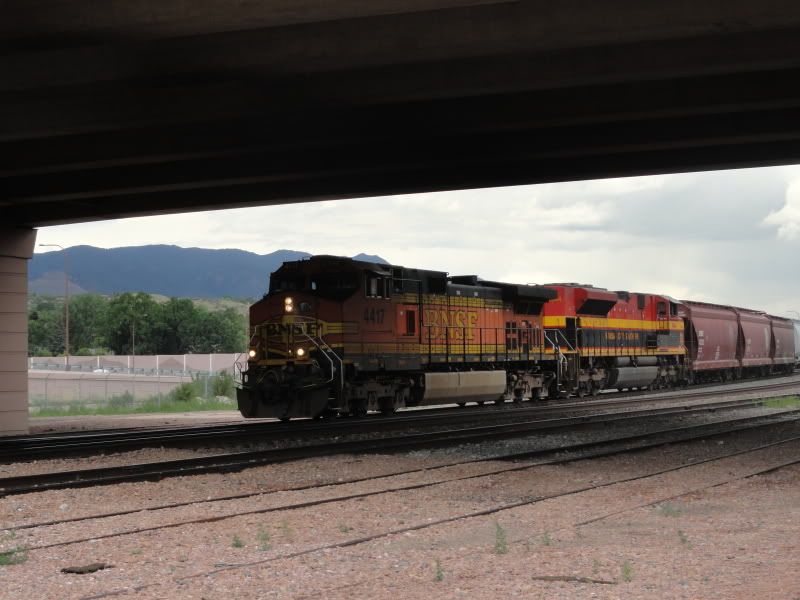 KCS power in Consist today.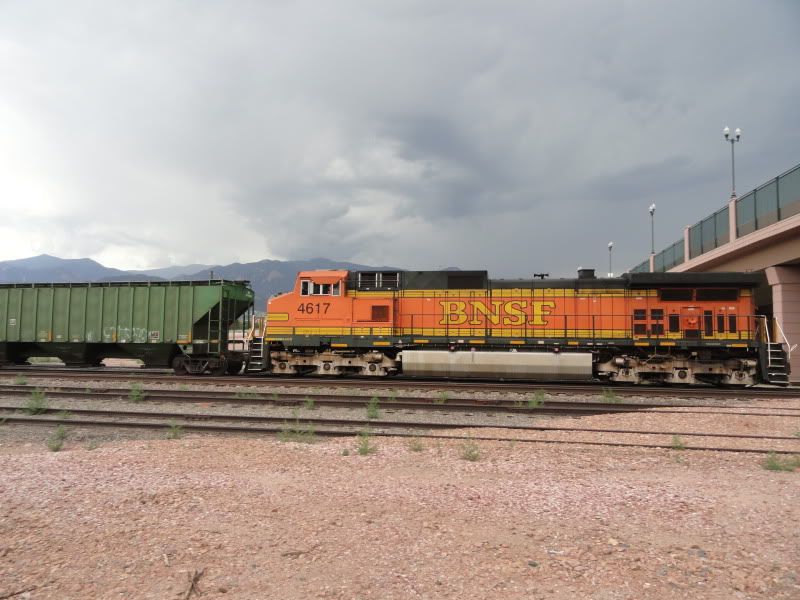 DPU pushing hard at the rear.
Rolling down through the yard. DRGW caboose used for switching seen at left.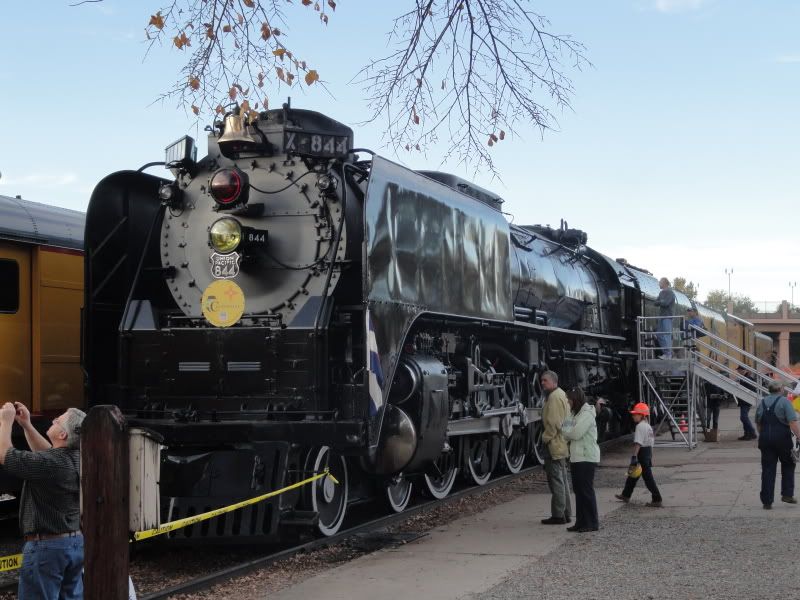 844 on Display in Colorado Springs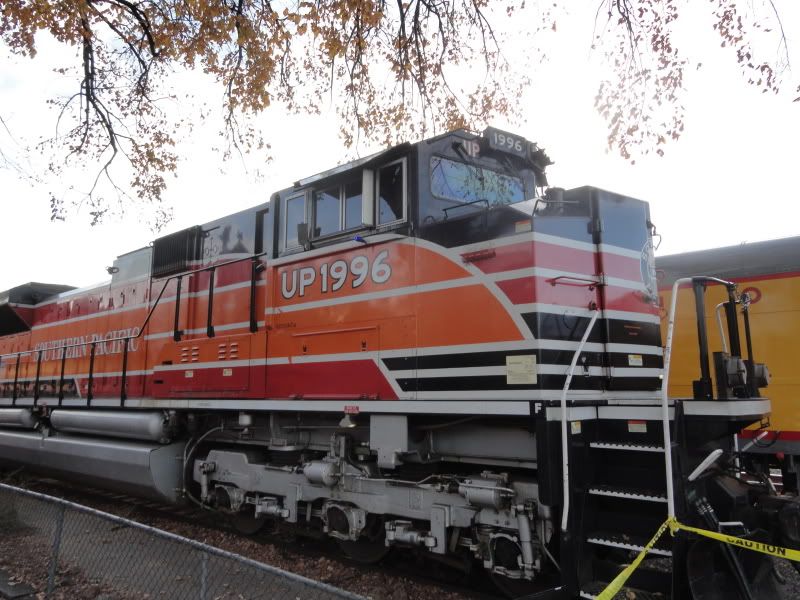 UP 1996 in Colorado Springs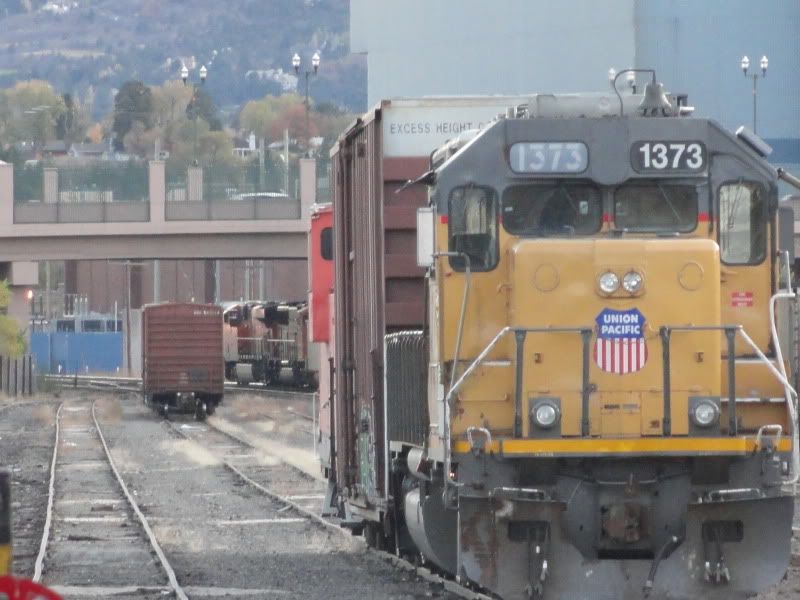 UP 1373 as switcher in Colorado Springs with a BNSF coal train passing in the background.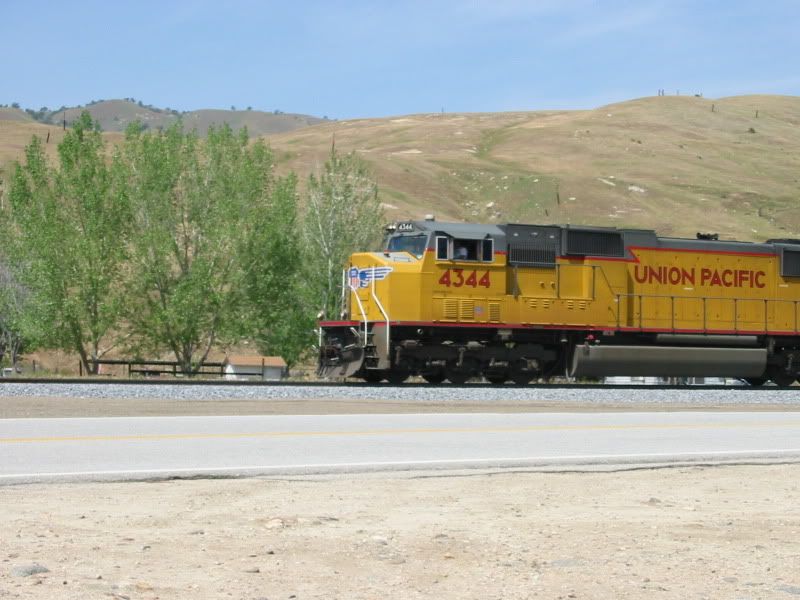 UP 4344 at Caliente California.
Trains in Britain.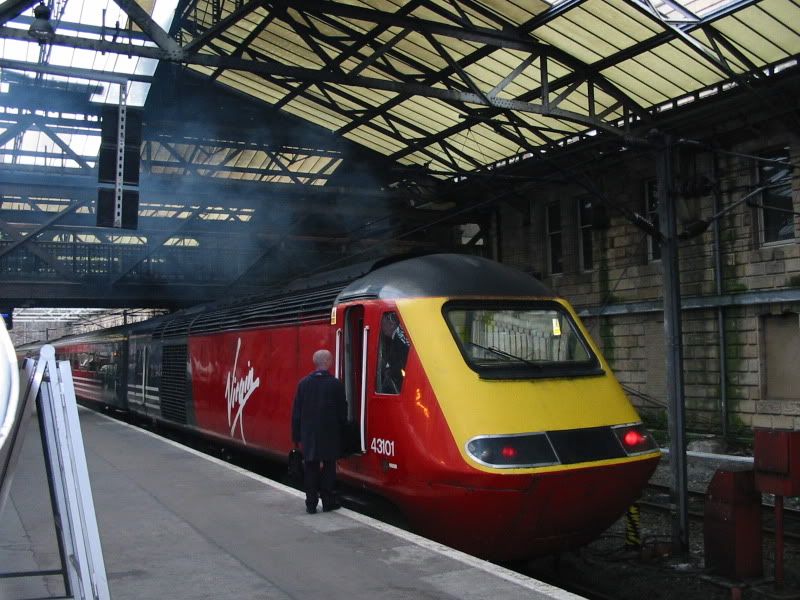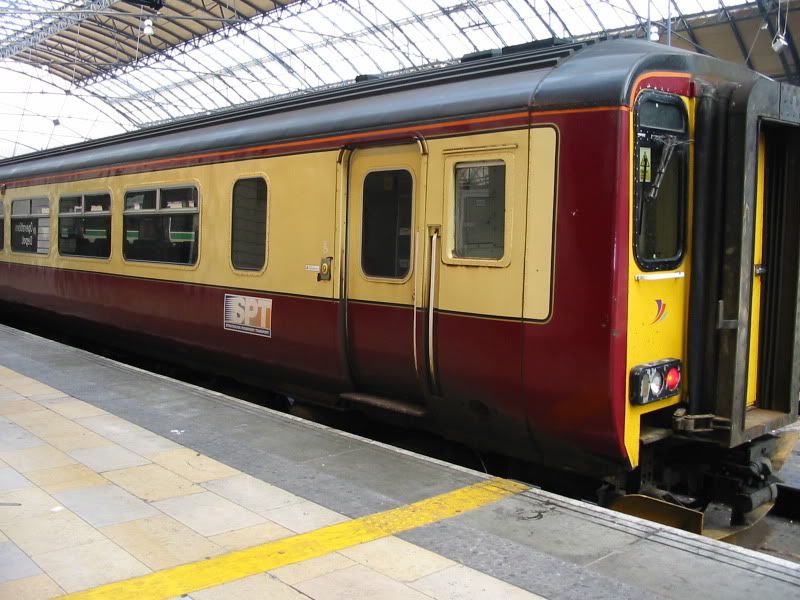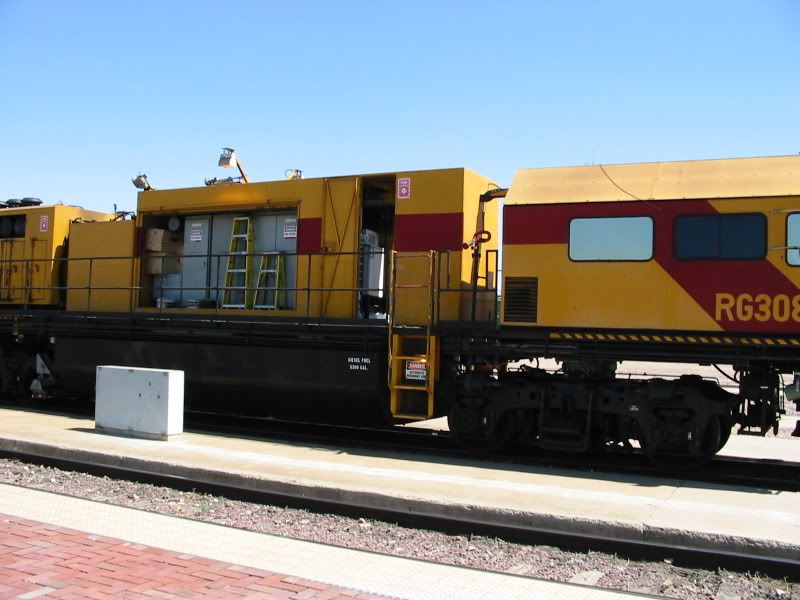 Rail Grinder in Barstow, California.
Flinders Street station in Melbourne, Australia. 15 tracks of spaghetti leading in and out. taken from the sky tower in Melbourne.
Puffing Billy railway 8A at Menzies Creek Station in Victoria, Australia.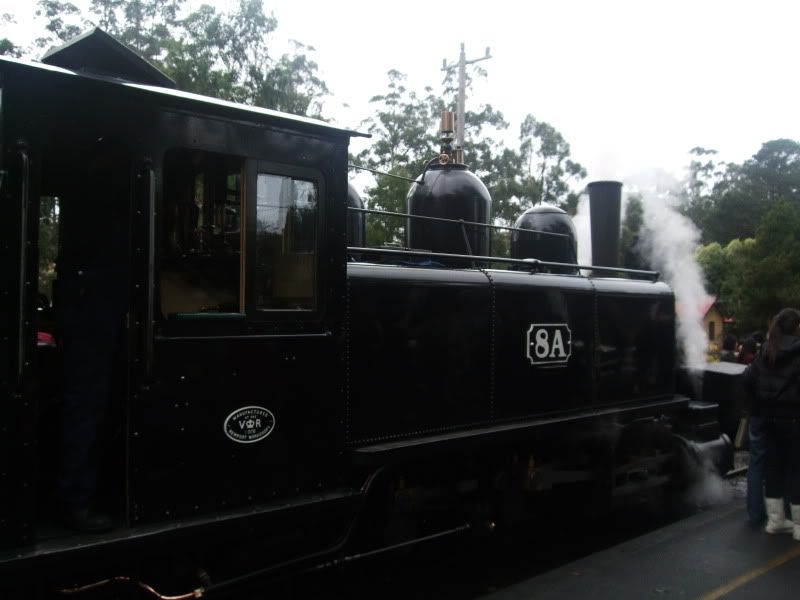 8A was built by the Newport Workshops in 1908. Currently is wearing the PBR's 1923-1937 all black scheme.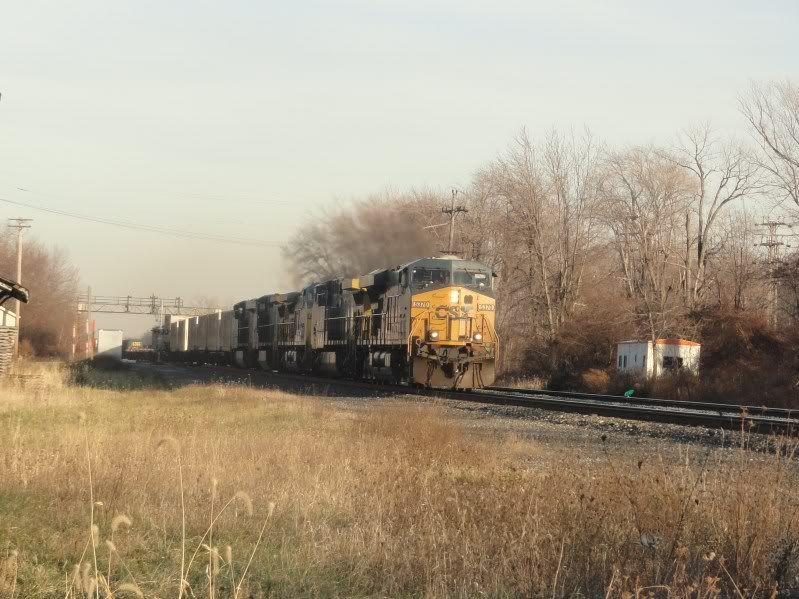 CSX piggyback train in Perryville, Ohio.
After beating the piggyback train from the last shot about 2/3's the way across the state of Ohio, here it is going by in a blur at North Baltimore, Oho.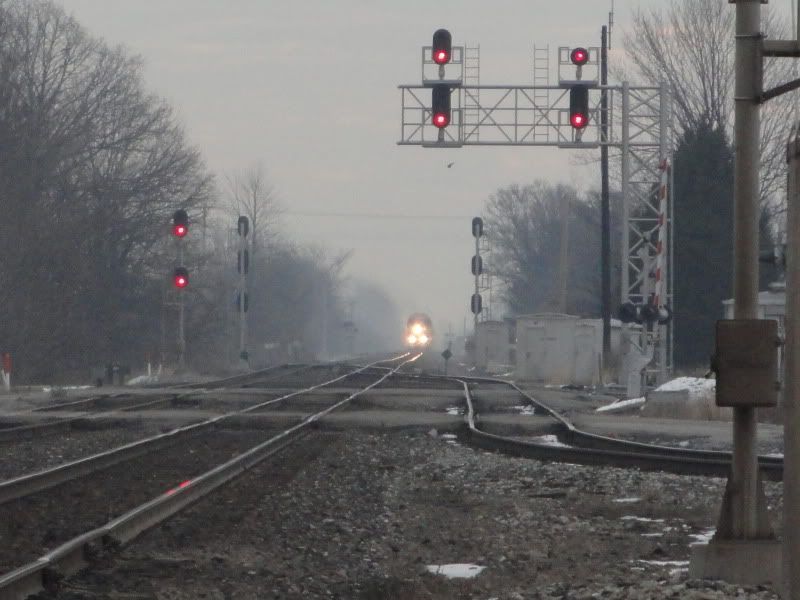 CSX train approaching Deshler in the crisp morning air.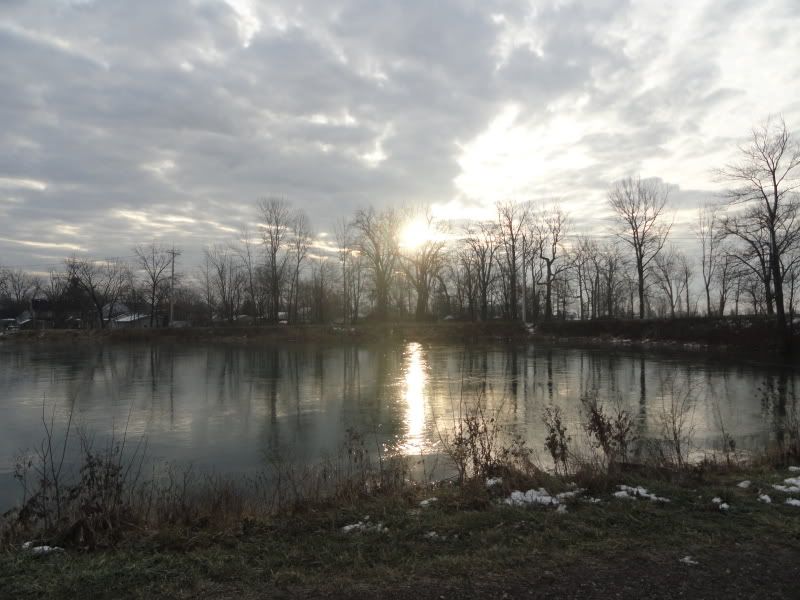 Frozen Lake at Deshler.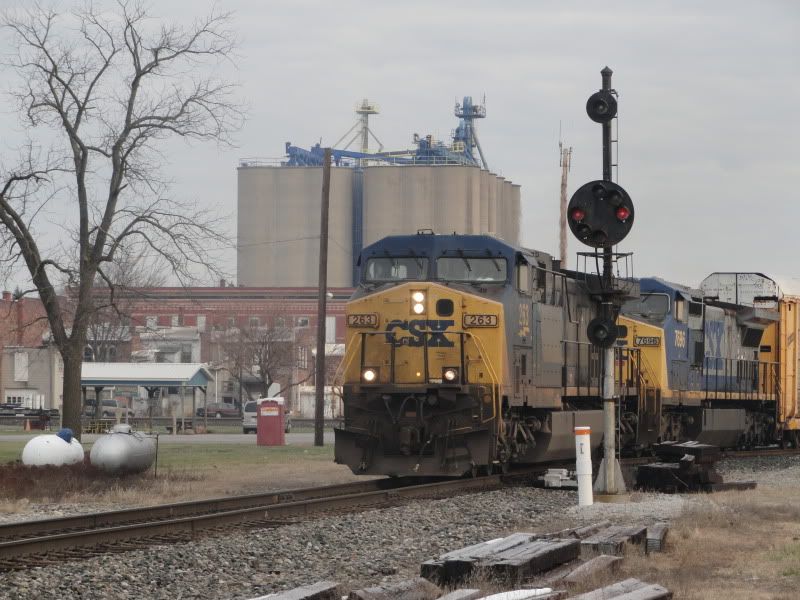 CSX racks from Detroit Heading south past Deshler.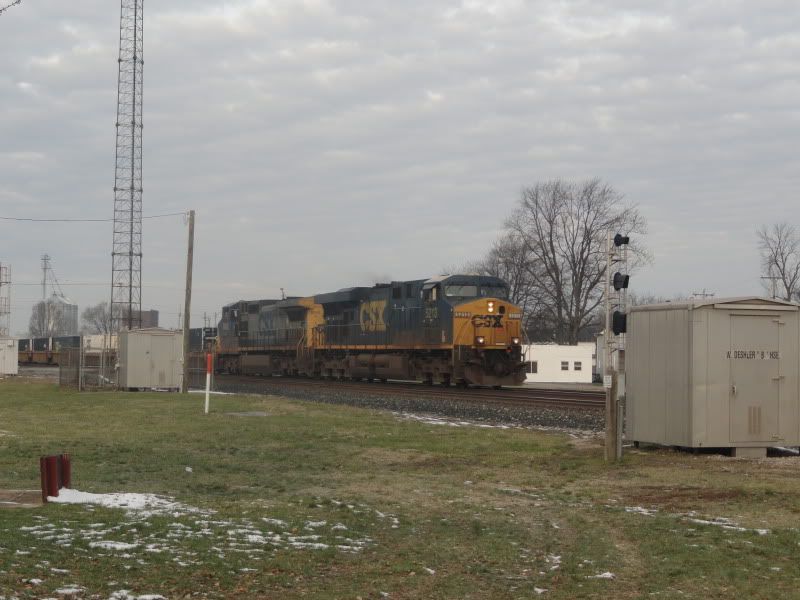 More Deshler shots.
CSX dash 8's at Deshler. Depot visible at left, old interlocking tower behind engine.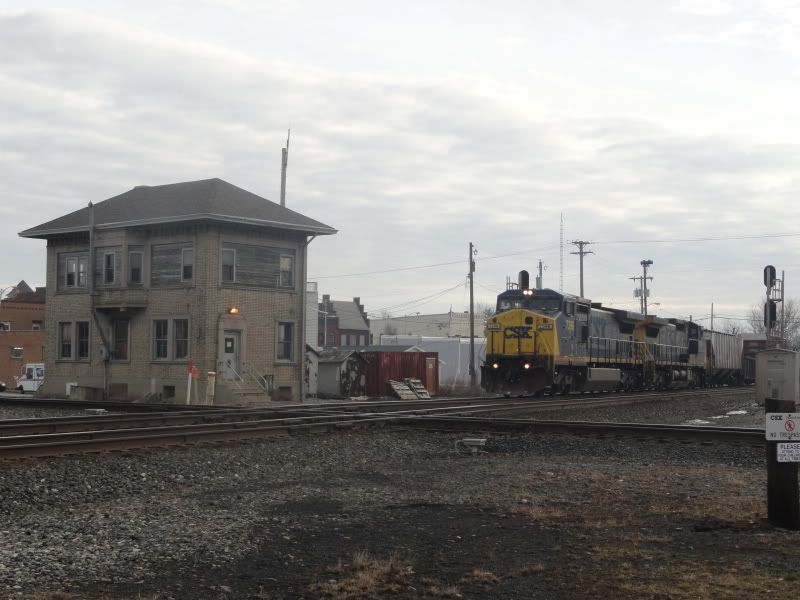 CSX manifest passing the interlocking tower.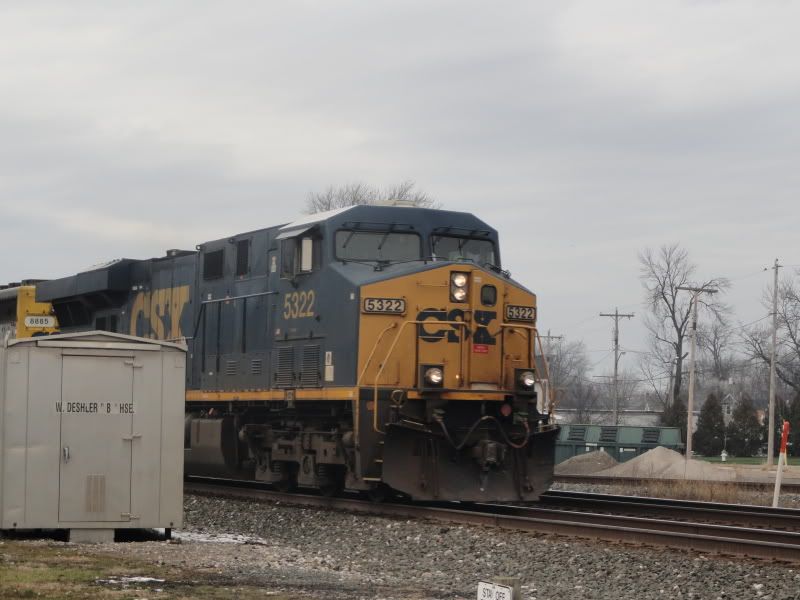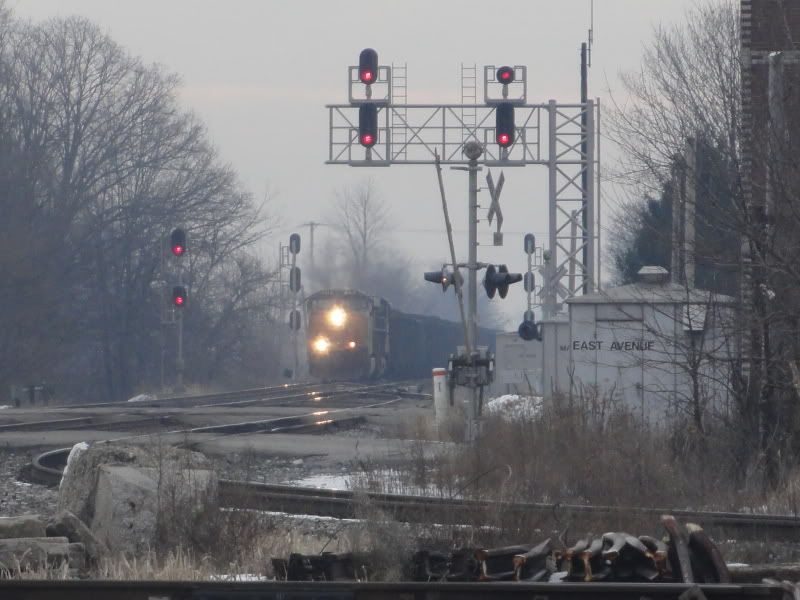 More CSX at Deshler.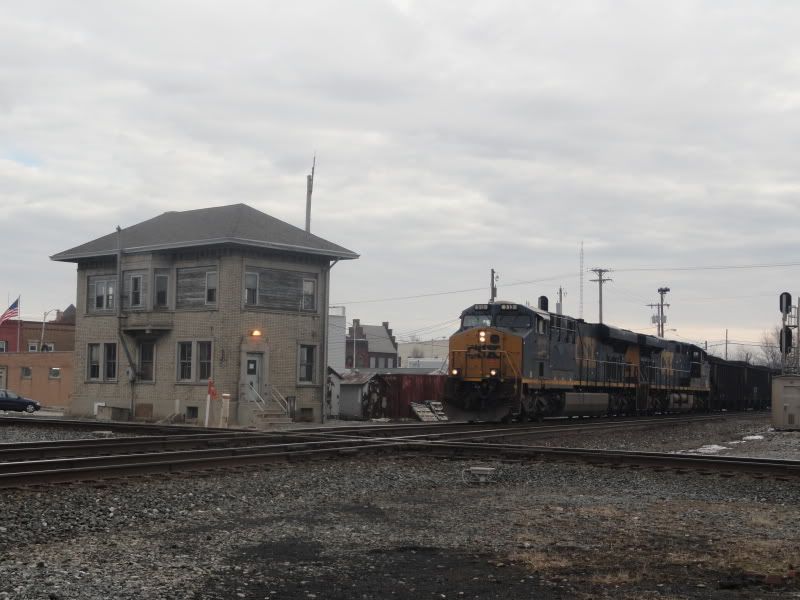 CSX Stack train at the RJ Cormin diamond in Galatia, Ohio.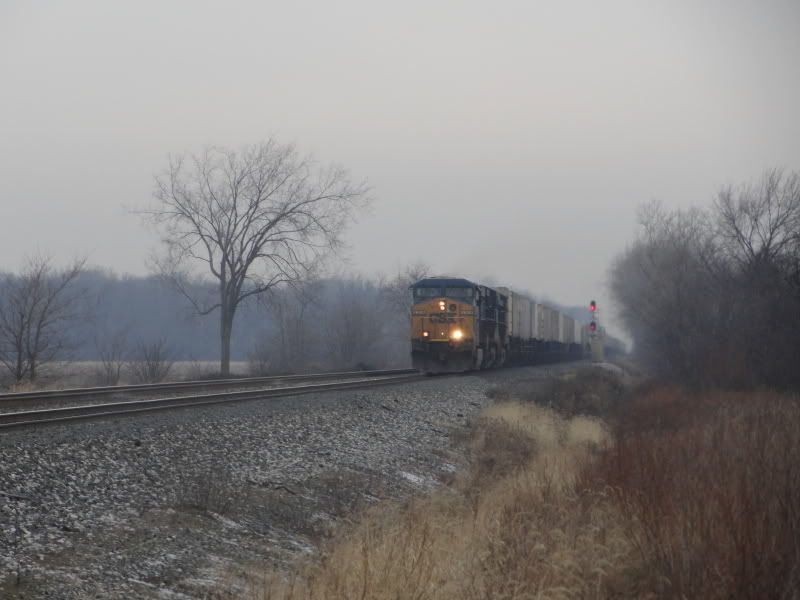 CSX piggybacks flying at 60 miles an hour near Galatia, Ohio.
NS manifest near Marion, Ohio.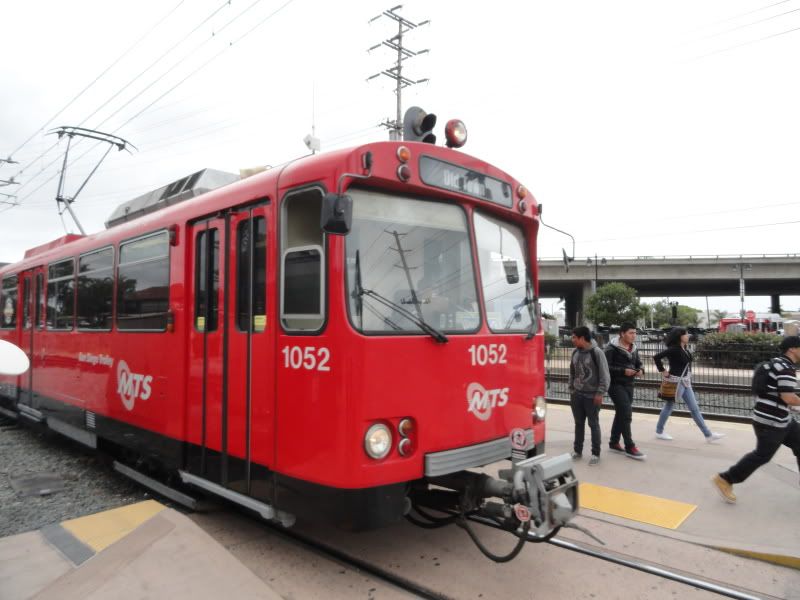 San Diego MTS Simmens U2 #1052 arriving Old Town Transit Station. 
Coaster F40PHM-2C at San Diego's Santa Fe Depot. Ready to head north for Oceanside.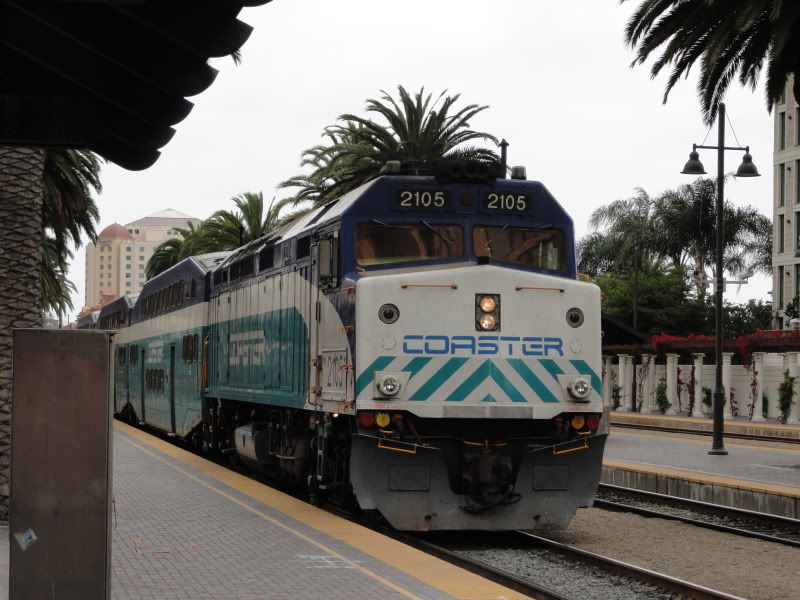 F40PHM-2C #2105 has arrived on track 1 at Santa Fe Depot.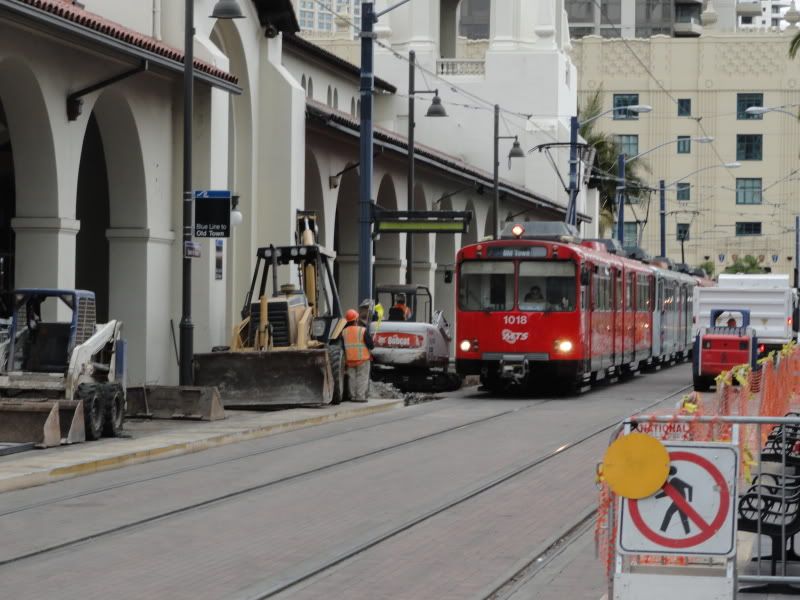 Simmens U2 #1018 arriving into the heavily torn up Santa Fe Depot.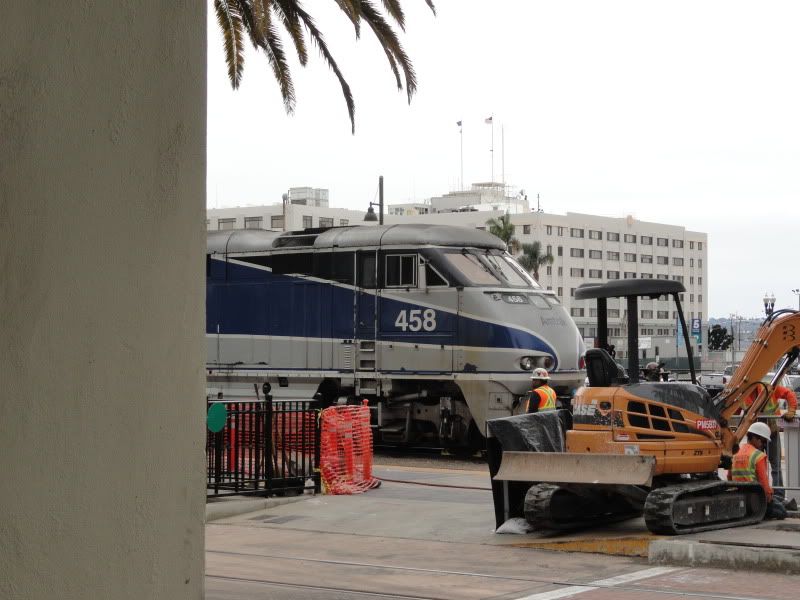 F59PHI #458 was San Diego's back up motive power for Amtrak during the early part of June 2012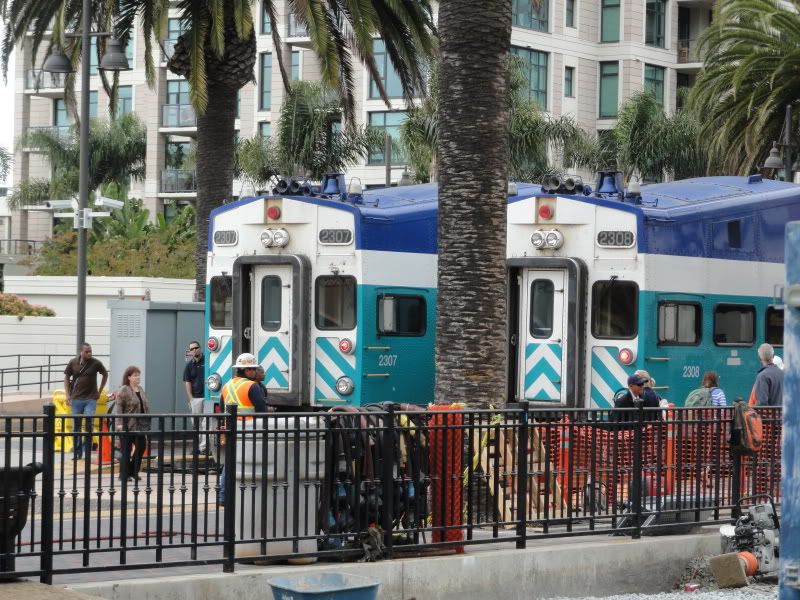 Coaster Cab Cars #2307 and #2308 at Santa Fe Depot ready for the commuter rush.
U2 on a Blue Line trolley at America Plaza station.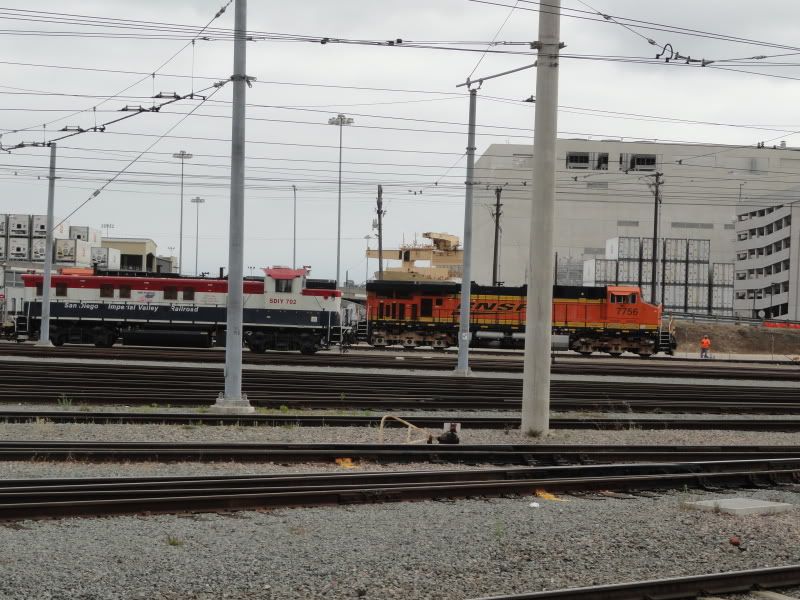 A 7700 series BNSF Gevo and the Ugly SD&IV Genset as seen from the 12th and Imperial Transit Station.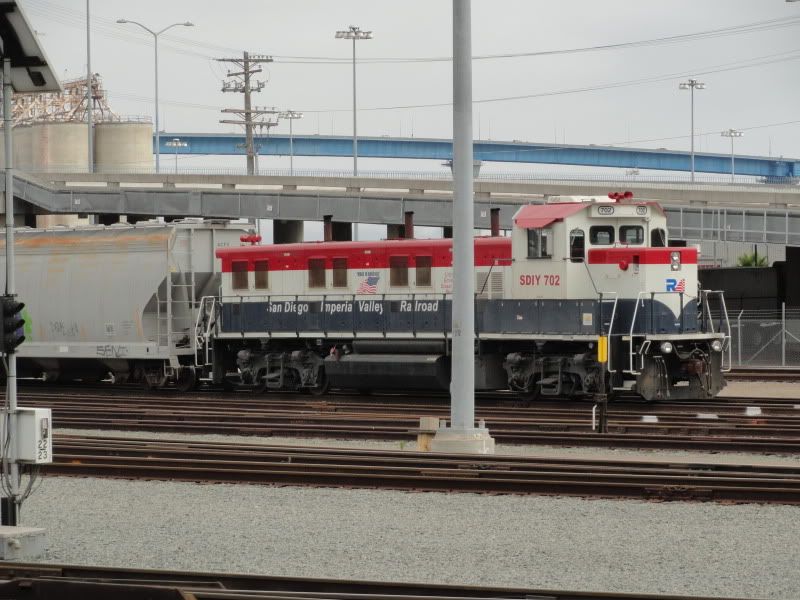 The SD&IV Genset.
Looking down the yard from a Pedestrian Bridge. On the left is the MTS trolley storage and Coaster staging yard. Centre is the SD&IV interchange yard. And Right, under the overpass, is BNSF's 10th street yard.
VIDEOS
Chasing UP 844, November 2011
Other Railfanning Videos.
An Empty wind turbine train passing Colorado Springs.
An assortment of clips taken between 2009 and 2011. Locations range from Pennsylvania to San Diego.
Night Railfanning at Deshler.
Amtrak #784 arriving San Diego behind F59PHI #459
#2104 Departing San Diego.
A Blue Line U2 navigating the construction at Santa Fe Depot