Click on Photos to Enlarge.
Bob Foltz, Santa Fe New Mexico Division. 
A Santa Fe 2-10-2 is waiting in Rowe, New Mexico to assist a freight over Glorieta Pass. 
More Action at Glorieta, New Mexico. Two separate helper sets have just cut off from their respective trains and are ready to head back down hill towards Rowe and Lamy.
A Santa Fe Combine waiting at Santa Fe, New Mexico.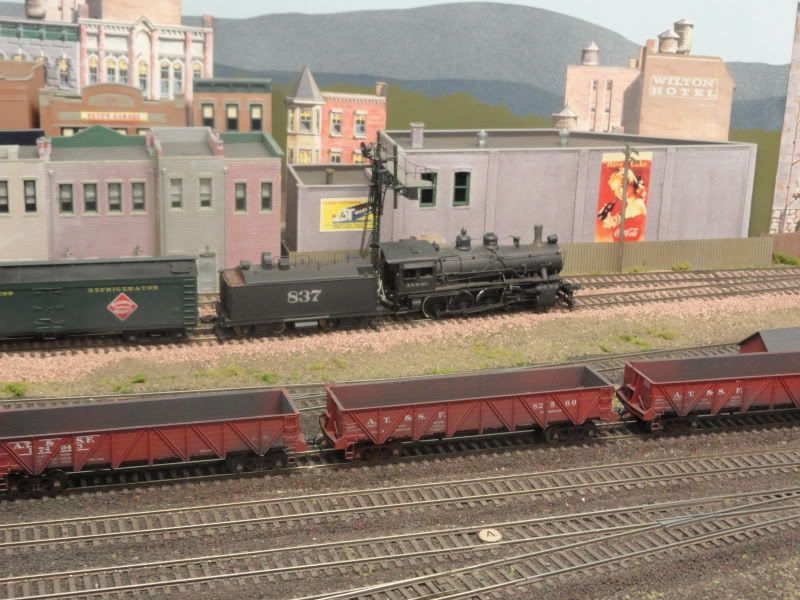 An 0-8-0 switcher working in Las Vegas, New Mexico.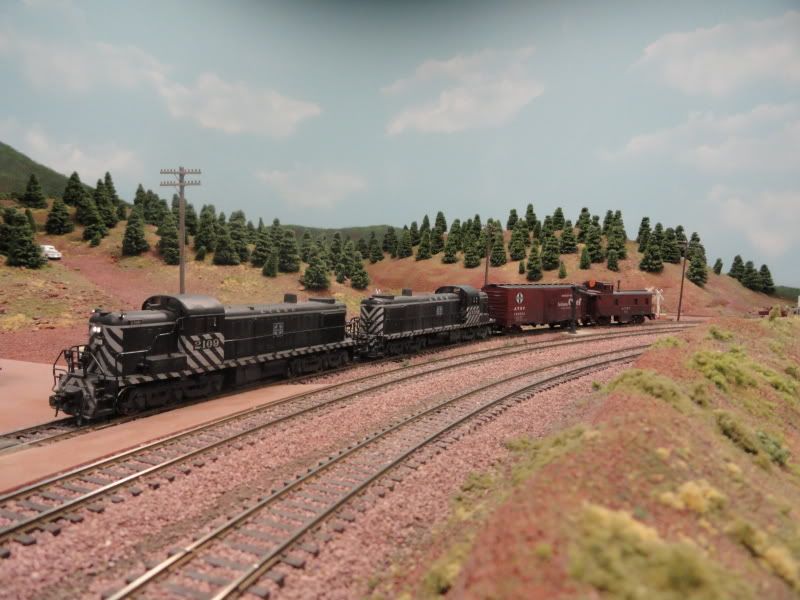 RSD4/5's at Glorieta with a Local that is shorter than the engines.
Same train a little earlier in its Journey at Rowe.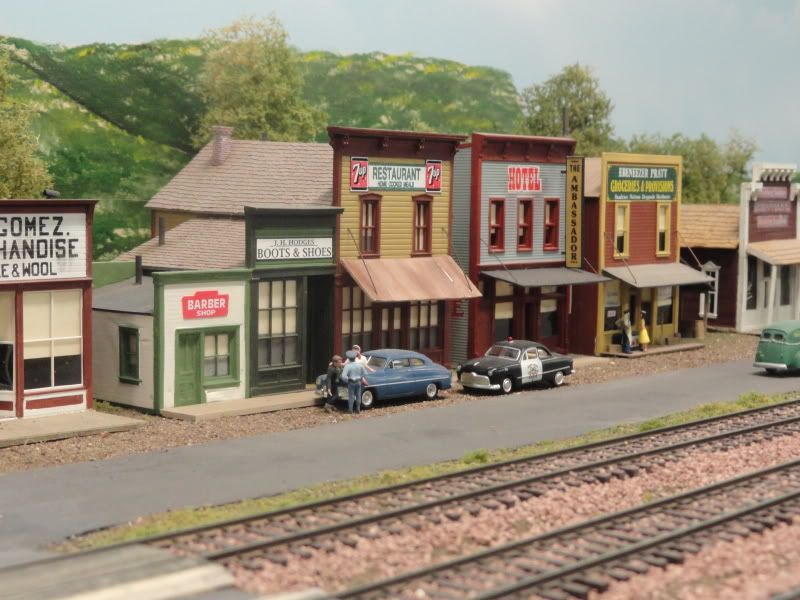 Downtown Rowe, New Mexico.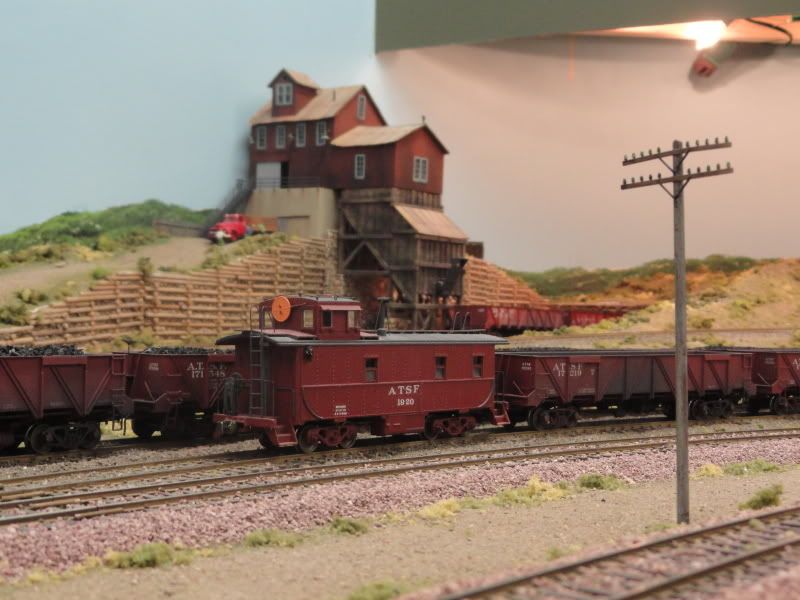 The Mines at Springer.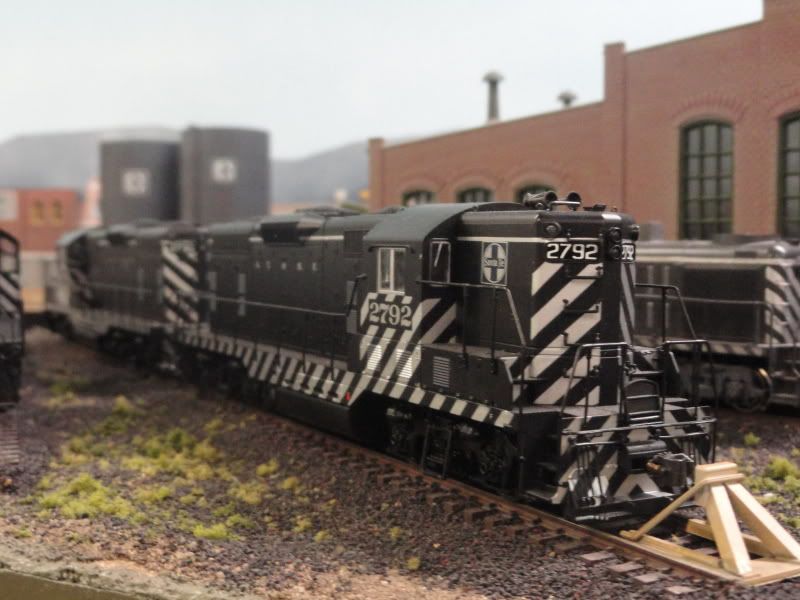 Motive power at Las Vegas.
Bovine Bullet at Springer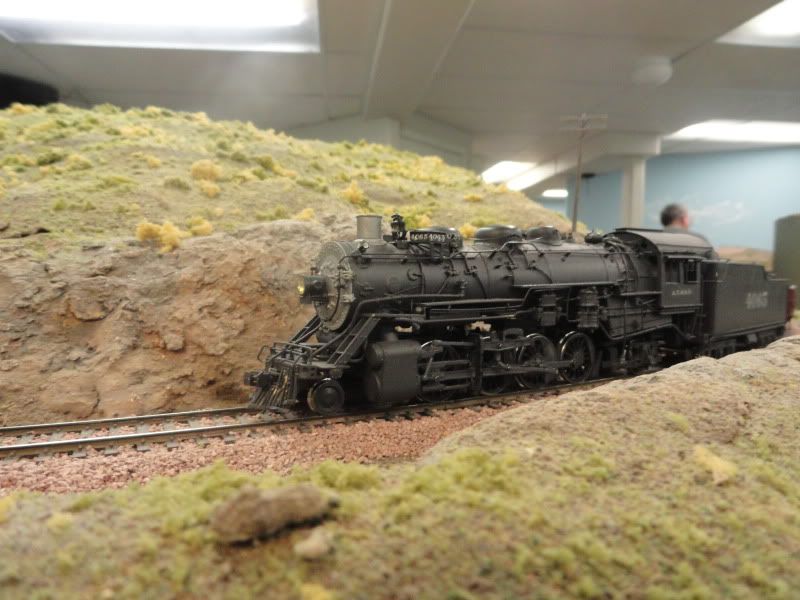 A 2-8-2 running between Springer and Watrous with the Springer Mine turn heading for Las Vegas.
A little later, the same 2-8-2 returns through Watrous, once again heading towards Spring, this time with a local.
Las Vegas Engine Facility.
A 4-8-4 on the Fast Mail.
Glorieta, New Mexico Depot.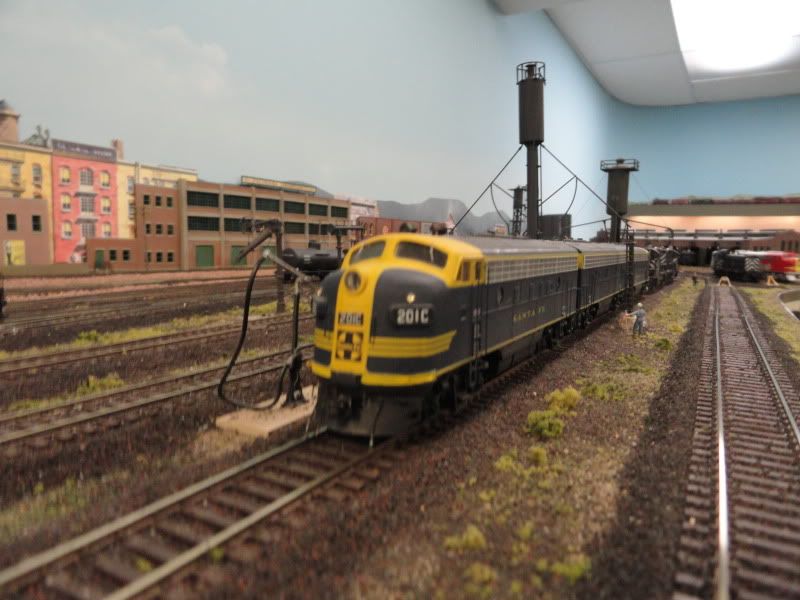 Santa Fe F units at Las Vegas.
Green Fruit Express Approaching Lamy.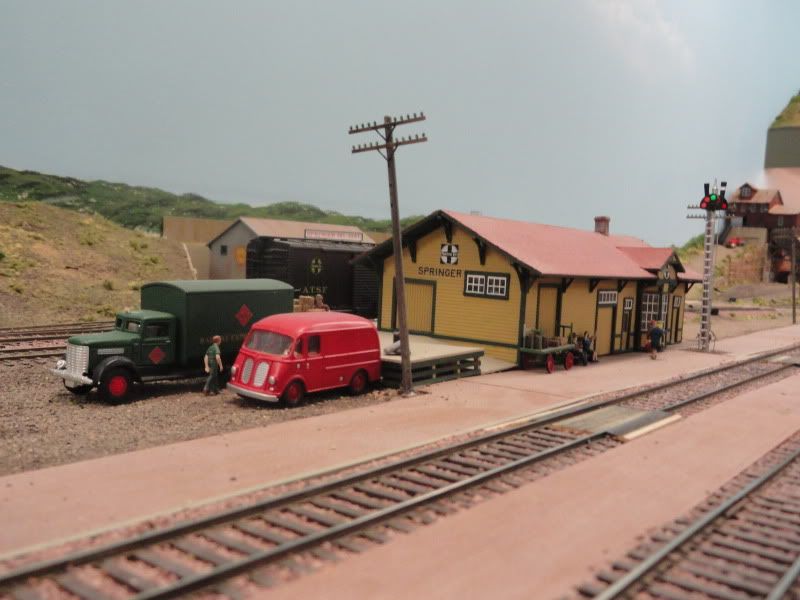 Depot at Springer, New Mexico
A Fairbanks Morse switcher at Las Vegas