I lived in San Diego for the First 10 years of my life, so I did belong to the La Mesa Model Railroad Club from 2002-2005 with my dad. No, I didn't participate much in the layout, I was only 7 years old at the time so my knowledge and skills were.... lacking....
Click on Photos to enlarge them.
Photos
Misc. Photos taken throughout the years. 
Bakersfield Yard.
Magunden 
BNSF manifest flying past Bakersfield.
The Same Manifest at Ilmon.
Stack train Climbing towards Allard while a manifest waits at Caliente.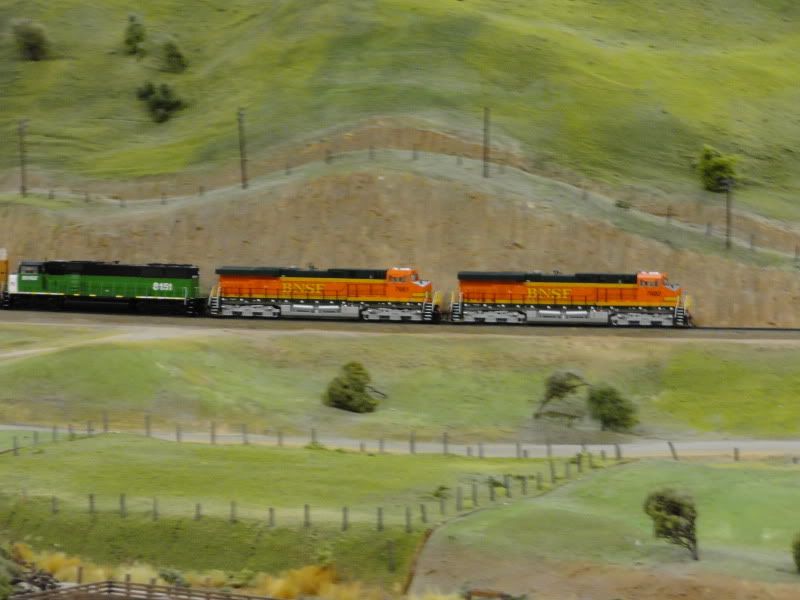 Manifest climbing out of Caliente.
UP power at Cliff.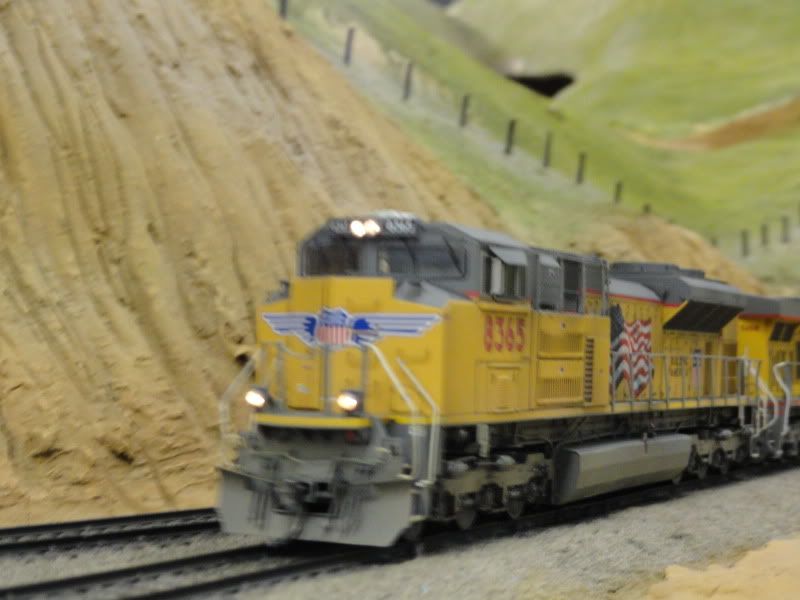 More UP stuff emerging from the tunnel at Cliff.
Same train at Caliente.
BNSF manifest descending into Caliente.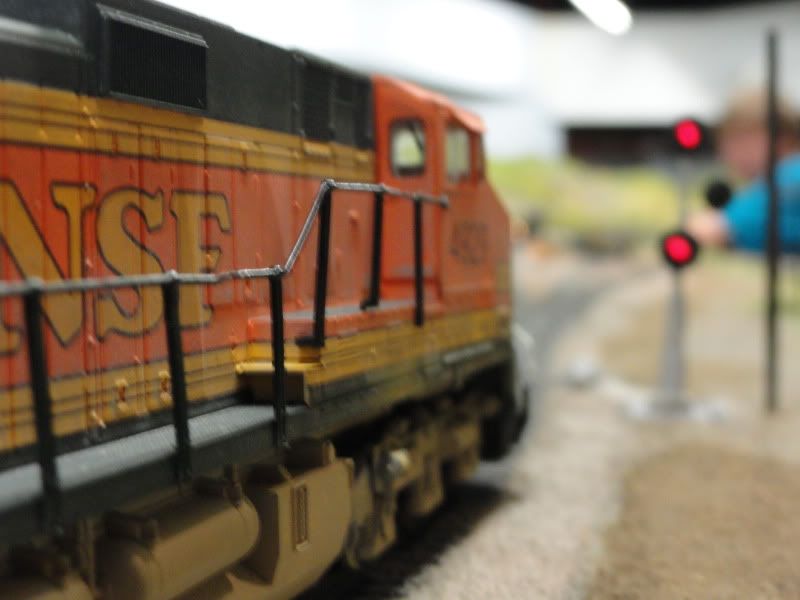 Sitting at a red light at Caliente.
SP (UP?) manifest at Caliente.
Lots of traffic at Caliente.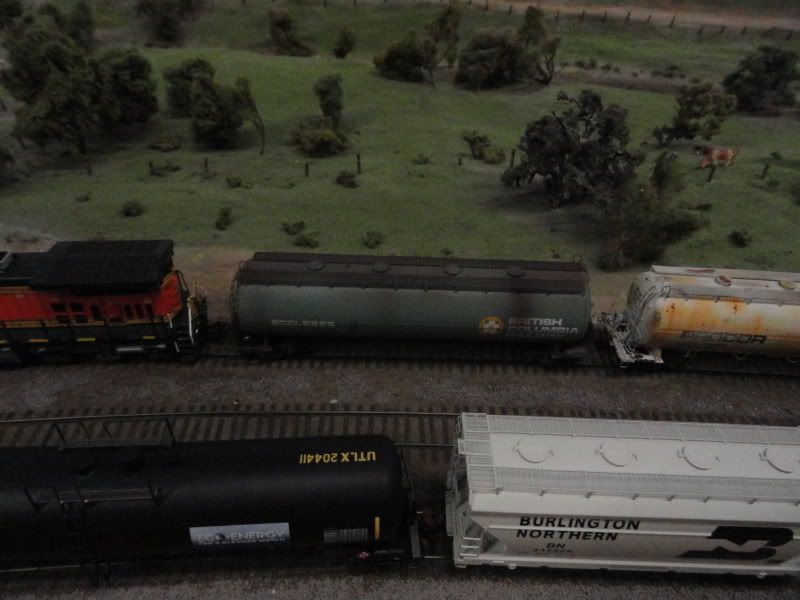 The most interesting grain hopper I've ever seen.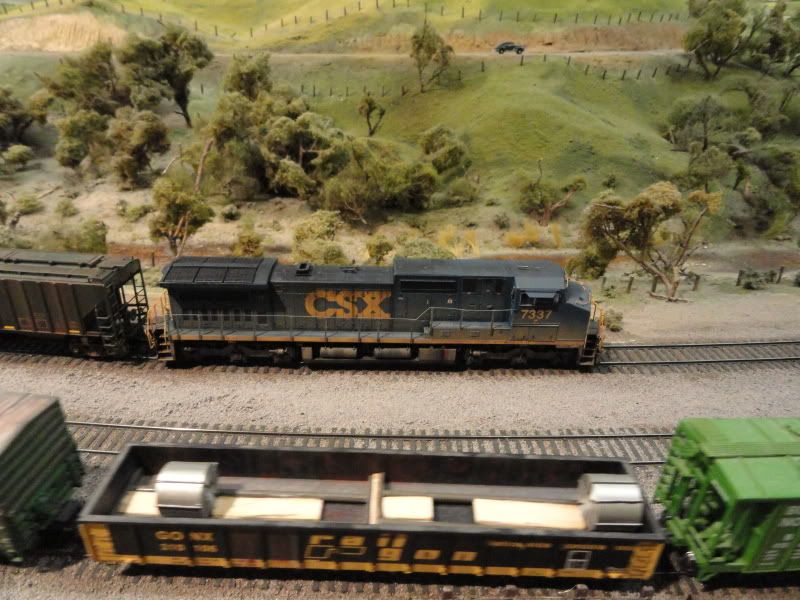 CSX DPU.
BNSF manifest in the siding at Ilmon.
UP MOW train at Caliente, California.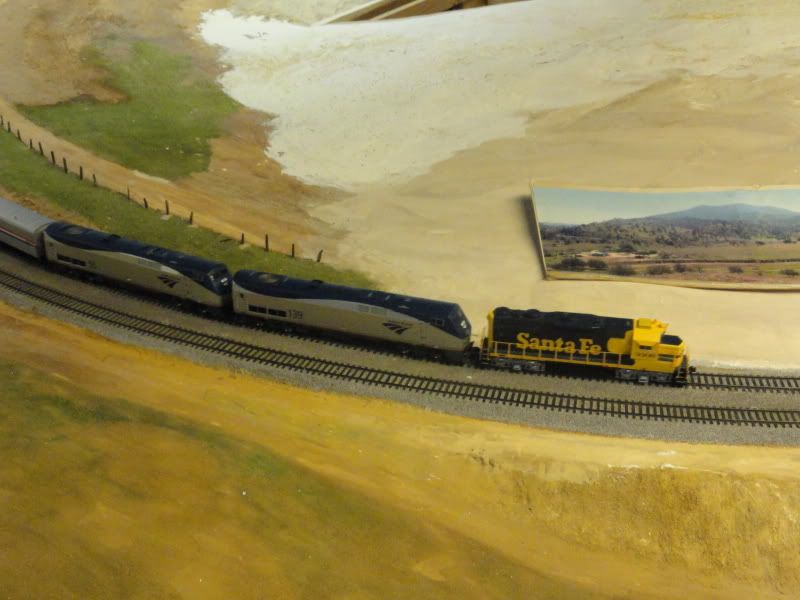 Santa Fe GP35 assisting a re-routed coast starlight around the loop.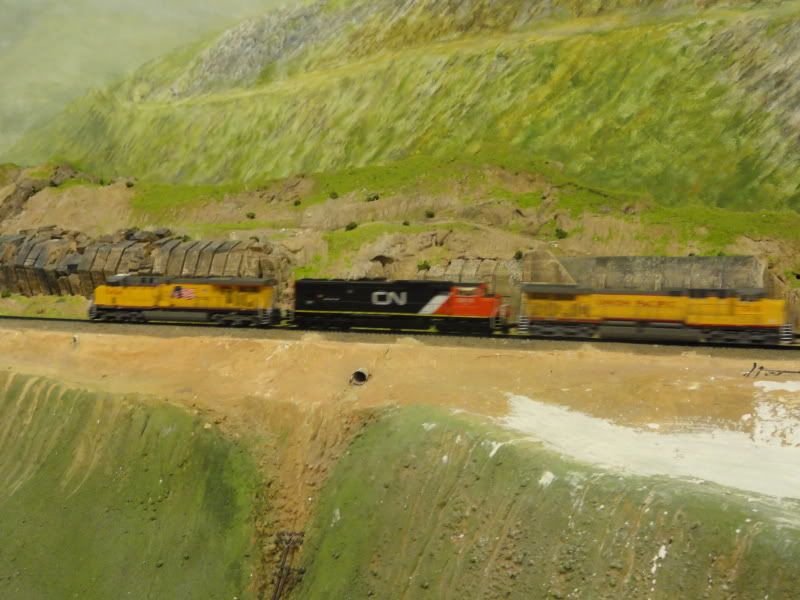 A UP manifest with CN pool power between Bealville and Cliff California.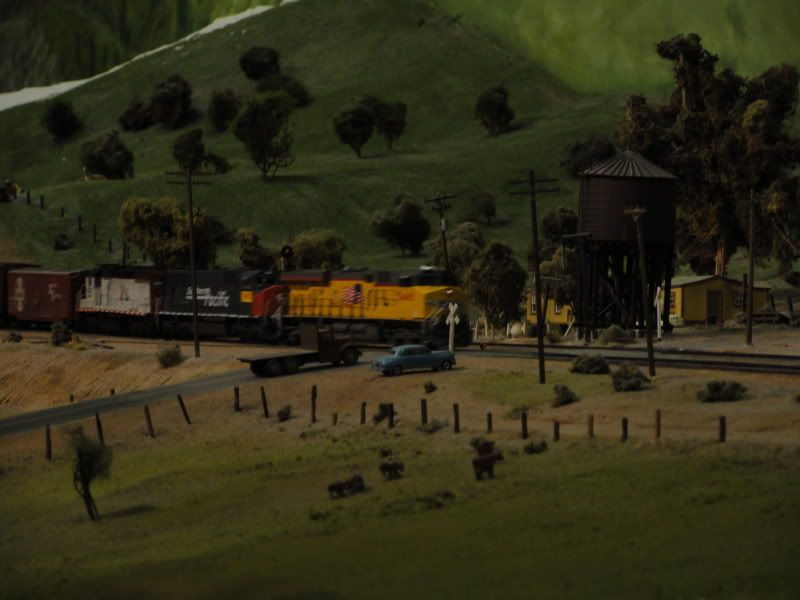 UP manifest descending past Bealville.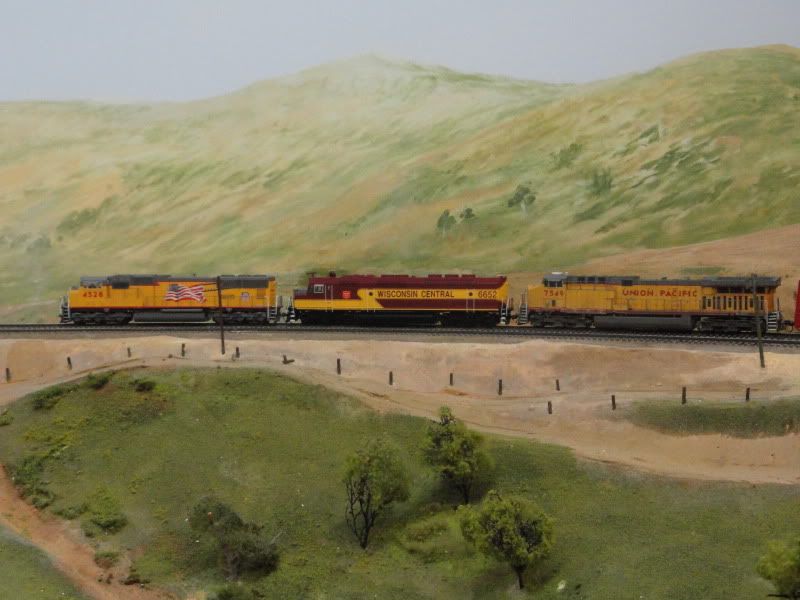 UP Manifest with WC leaser pulling hard around the Horseshoe between Bealville and Allard.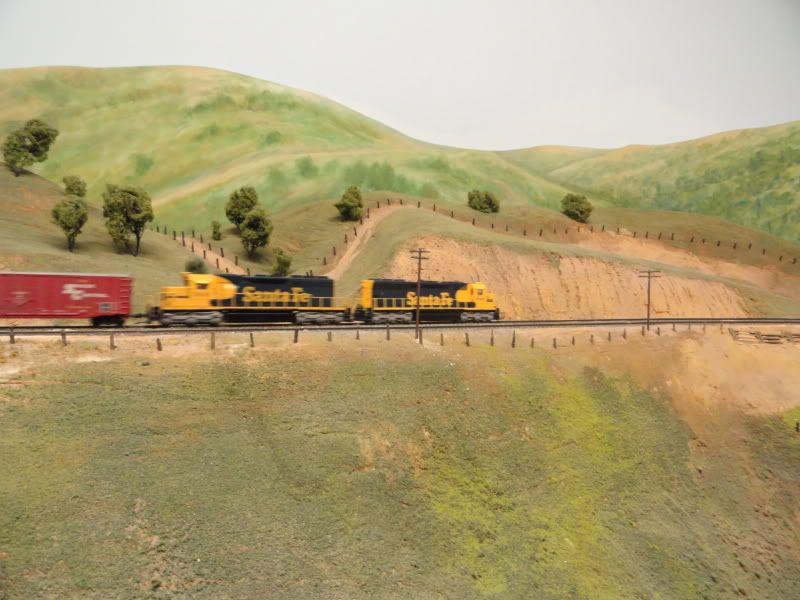 Santa Fe Manifest at Allard.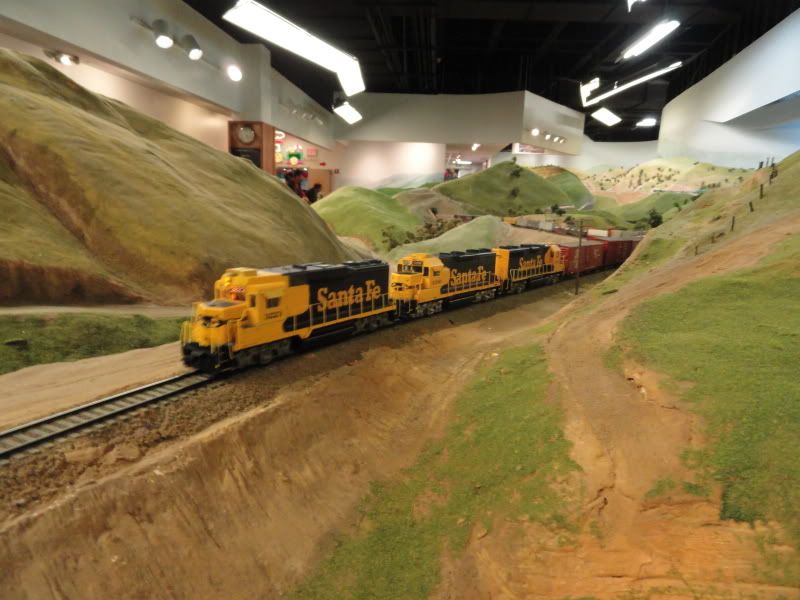 You may have seen these units on other pages on this site, A Santa Fe GP30, GP35, and GP38 all pull a manifest up the grade.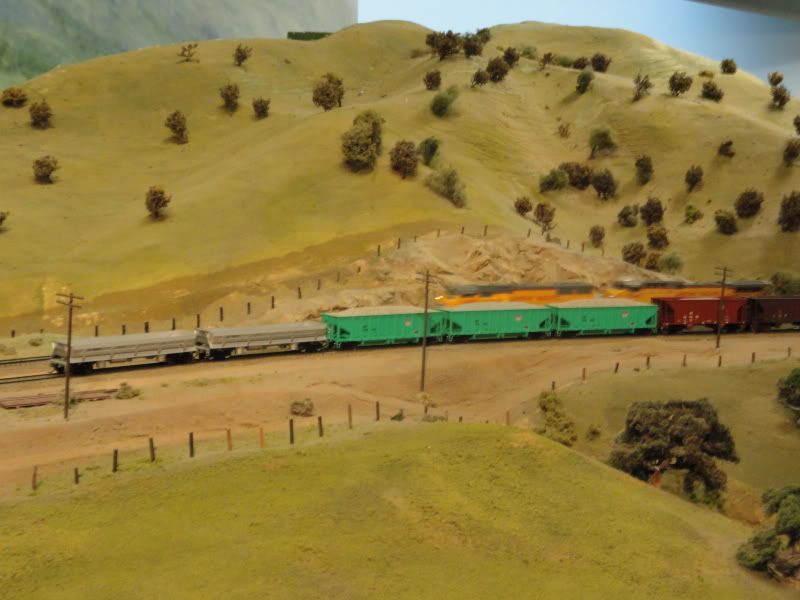 UP motive power running around a MOW train.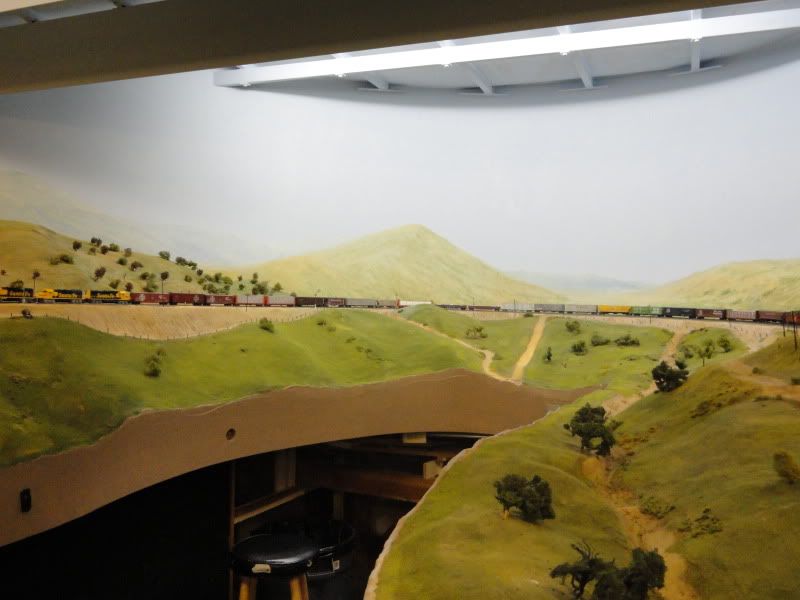 The view still isn't broad enough to see the whole train!
ATSF FP45 at Caliente.
But without further ado, here's some video footage taken in December of 2009 and 2010 from my trips out there for the 15 hour "December on the Prado" operating sessions.