Of course, with any model railroad you have small and large projects to tackle. This page will contain progress of current large projects not directly involving layout construction.
Click on Photos to Enlarge them.
9/6/2013
My current project involves wiring up the signals on the shed division. I'm using
BLMA
signal heads mounted on styrene tubing, this is a pretty cheap and good looking option since I'm not using a standard control system for them.
To control the signals, I plan on using a USB Development board called a
Teensy
. These boards come with 12 analog inputs and a total of 7 outputs. These outputs will drive the signals, and infrared sensors will detect the passing trains above. Eventually I would like to tie the Teensy into the computer control system I have for the layout, I'm already controlling my trains with my smartphone via JMRI, so why not let the Teensy have some control in that? Run a red signal? Get SPAD'ed by the command system along with a buzzer. 
5/29/2012
Project #1 involves an Atlas RSD4/5. The light blue monstrosity behind the first RSD was atlas/kato's attempt at painting Santa Fe's colors. The unit was stripped and repainted in addition to several other details being added.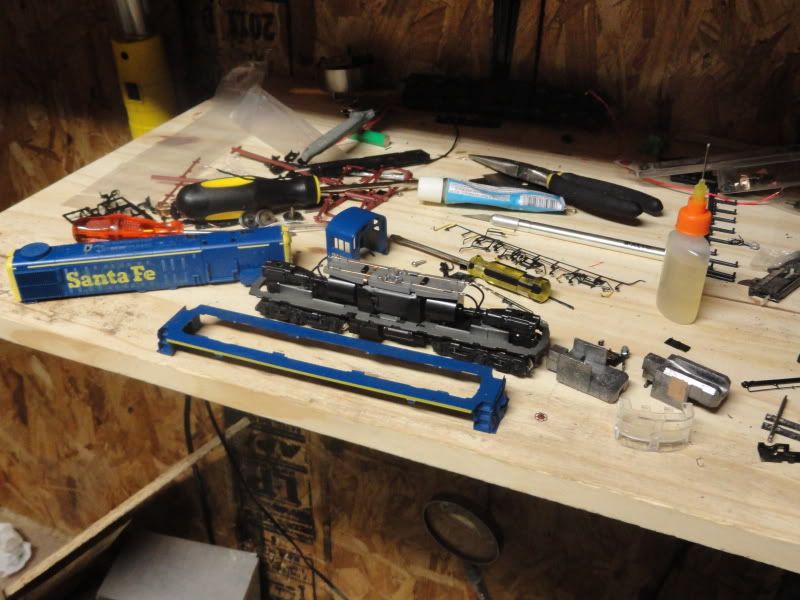 Here it is disassembled on the workbench in preparation to be stripped. Notice the exhaust stack has been cut off. This was also a phony bit that atlas did, represents a handful of RSD4's belonging to eastern roads.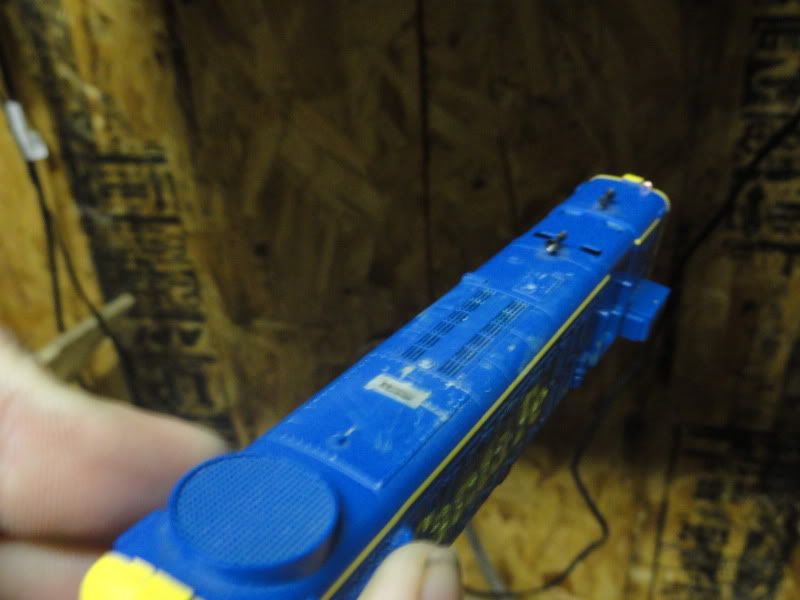 Closer view of the cut off stack.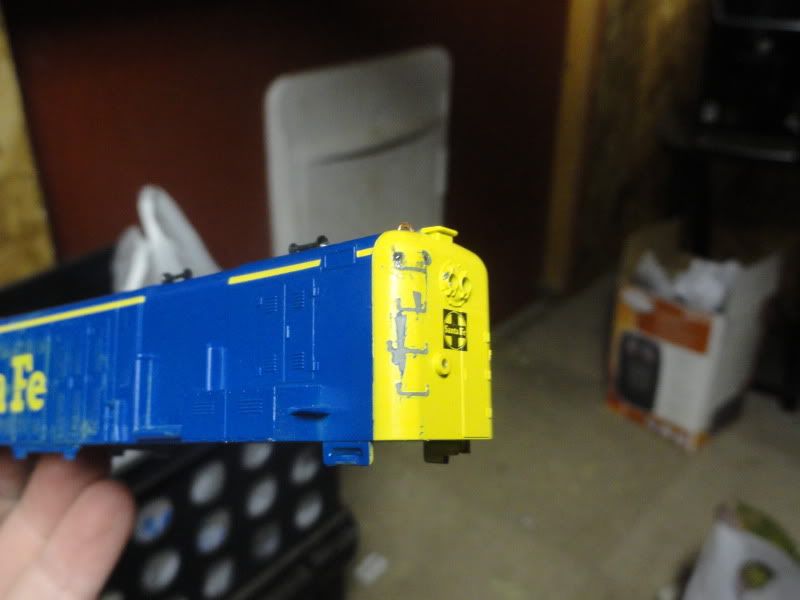 I also carved off the molded on grabs. will install Custom Finishing Alco grabs instead.
Here's the painted body shell right after it dried. That line between the blue and yellow is pretty crisp. 
The other side.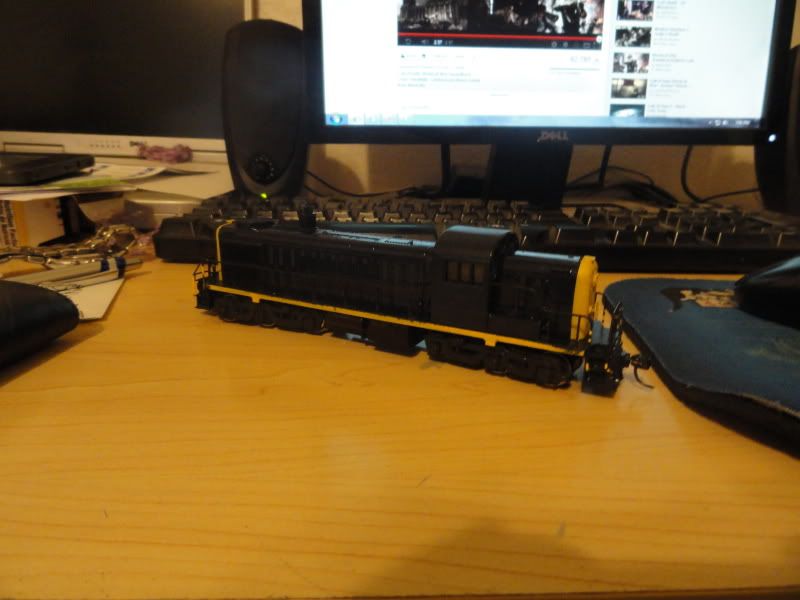 Here's the final base product just before detailing, decaling, and weathering commenced. 
Stay tuned for more updates. 
6/13/2012
The RSD5 is now wearing some decals! and it has some new detail.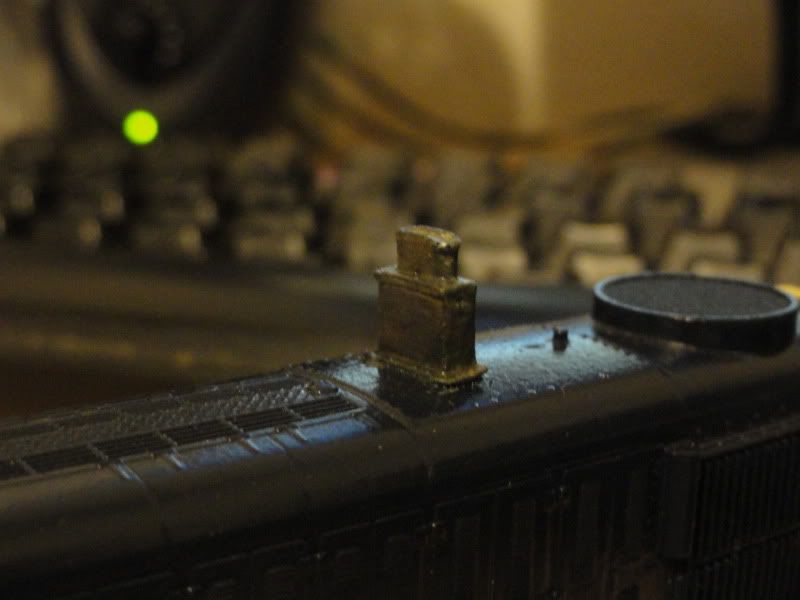 The stack is now the proper color.
View of some of the details. Brass Wabbaco horns have replaced the cheap plastic imitations. a new brakewheel has been installed. and there is an antenna stand and can antenna on the cab.